We recently did studied an alphabet of An Action a Day… online campaigns that we could support or do something online for free to support… This worked so well, we just chatted about a "campaign" sometime during each day, did a quick google search and learnt an enormous amount!!! I think we need to pursue this further and maybe we will look at doing this more often during the year. We really began this project to learn more about issues facing the world today and as a family we ended up really concerned for our world and the people living on it!!!
A is for Aids: The first of December is world Aids Day and seemed like a good place to start our discussions… Here is a click to help stop HIV site.

B is for Blood Donation: The UK website was brilliant for this, their funzone is just that, fun, and the virtual tour is perfect.

C is for Cancer: Cancer is so prevalent, I just can't believe there are people who haven't lost someone dear to them because of this disease. We thought it was important enough to have a blog tea party this year to raise funds… HEre is a click to cure breast cancer link.
D is for   Diabetes: The Father person has Type 2 Diabetes, so this is a topic close to our heart… we didn't even know their was a World Diabetes day!!!
E is for Education: The literacy site has a click to give button. We loved the Room to Read Website, there is even a South African Project. Did you know 80% of students in South Africa have no library – that is simply shocking when I consider how much freely available access to a library my children have.
F is for Free Rice: We blogged about Free Rice here…

G is for the GiveSpot: This is a click to give spot for a whole lot of organizations. But before you click to give you might want to read this article.

H is for Hunger: The Hunger site has a Click to Give Button. Here is a link to a site where you can play online games… the more you play the more you help fight hunger.
J is for Jaguar: Jaguar was our inner animal when we played "What's your inner animal? Scroll down on the WWF site to find it.

L is for LandMines: This page ten things you can do has great ideas.
M is for Malaria: We bought this bracelet in a bookshop and it got us all interested in Malaria and what it is about. Mosquito nets really can save lives.
N is for NO Nestle: PhD in Parenting has heaps of information regarding Nestle and their atrocities…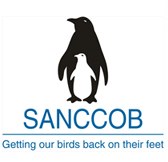 O is for Oil Spills: Follow the link to learn about Oil Spills in general. Locally SANCCOB is the place to look for rehabilitation and care of coastal birds that have been affected by oil.

P for Plastic, especially in our Oceans: Recently my boys did a workshop at the Aquarium and learnt about the 5 Gyre Project. Read about the plastic pollution problem in our Ocean. AAAAH my pet hate is packaging, you will be fired up to do something about plastic pollution.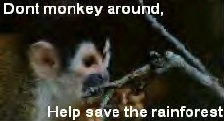 R for Rain Forests: Kids Saving the RainForest is an excellent site. And a click to save the Rain forests link.

S for Sanitation and Water for All: You can follow this link, just scroll down a little bit, to find some "sanitation" games!!!

T for Tearfund: We recently reviewed a TearFund book on our blog and it started the whole "looking at causes" projects. My kids were fascinated by their toilet twinning.
Unreached People Groups from the Joshua Project… We have had this little badge in the corner of our website forever but we went and really followed along for a month… plotting the people on a world map and so on… really very interesting and fun!!!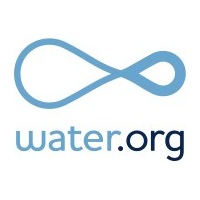 W for Water.org: We blogged about water for Blog Action Day, and I still can't believe it takes just $25. to provide someone with water for life. It is that easy to do something and change a life.
We didn't manage a cause a day so if you want to help us out then add a comment, we still have all the awkward letters: I, K, Q, V, W, X, Y and Z!!!