We play word games – lots of word games – we love playing word games… and it is even funnier when our children use their new found vocabulary in public…
Game 1: The Dictionary Game: How do you keep se7en sitting at the table waiting for everyone to finish their meal? Well our school dictionary is always handy: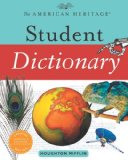 Someone chooses a word that they think no one else will know the meaning of and round the table we go… you hear the funniest stuff! Well we think its terribly funny!!!
Hood #1 (age 10): A city or a town somewhere…
Hood #2 (age 9): Hard cocoa candy…
Hood #3 (age 7): A dark kind of rock…
Hood #4 (age 5): Glassy stuff…
Hood #5 (age 3): Hmmm brown glass…
Hood #6 (age 2): Coroco? wahaha wahaha
Hood #7 (6 mo): No comment…
Hood #1 (age 10): A Kind of bird…
Hood #2 (age 9): Bone or blood vessel in your finger…
Hood #3 (age 7): A penguin bird…
Hood #4 (age 5): Bricks…
Hood #5 (age 3): Can you eat it?…
Hood #6 (age 2): Um yum…
Hood #7 (age 1): Dribble…
Game 2: Wordle: This is our favorite online word game, which you can use to make pictures of stories or take a list of words and create a picture like I did here using yesterday's post…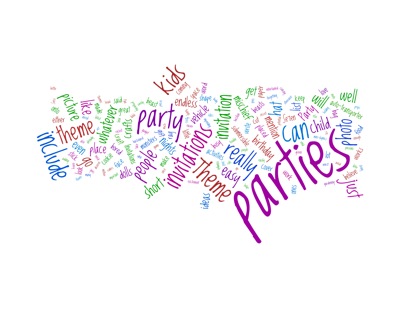 Game 3: Visuwords: This takes a word and makes a mind map of it… the best sort of words are ones with multiple meanings – like "exercise" makes a really nice map… here I used seven: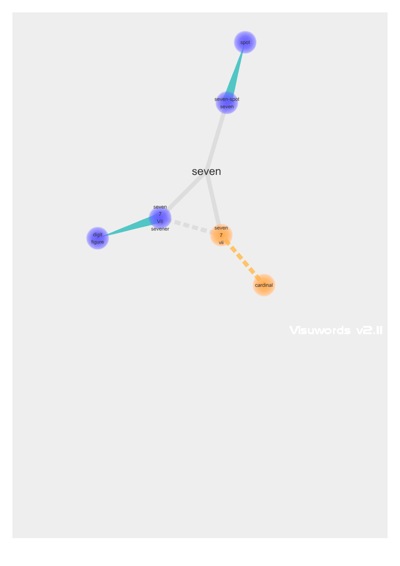 Game 4: This is a brilliant spot for heaps of On-line Word Games… ranging from really simple to truly brainiac. Otherwise great on-line word games for kids can be found at FunBrain and Black Dog 4 Kids.
Game 5: Boggle:
If you can read, even slightly, you can play this game… we usually play collaboratively rather than competitively, trying to build up as many words as we can… Of course, the better you can read the better you can play and this spurs those with a competative spirit on to higher plains!!!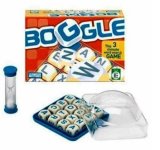 Game 6: Pass the Bomb:
Here you have to form a word, from the letters given, before the bomb goes off and pass the bomb on as quick as you can. My three readers love the urgency, though Hood #3 (age 7) still needs a lot of help.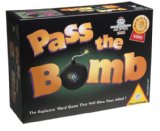 Game 7: Scrabble: The time honored one, even if they can't all play the game the littlest readers love making spelling mazes with those little block letters. Hood #1 (age 10) loves playing this, in the hopes that he will vanquish his Grandfather one day.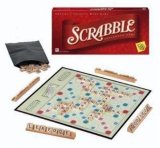 Have Fun!!!