So Christmas came to pass.
The Christmas Tree became a New Year Tree.
And we had a bit of New Year madness.
Here is our traditional New Year breakfast – muffins, bacon and coffee.
We saw heaps of friends and our braai (barbecue) made up for all those dormant winter months.
We read some books…
And then we read a few more.
We did a whole lot of crafty projects that have been lying around our house for months!
We decorated the very last of the Christmas cookies and scoffed the lot.
Hood #1: Got stuck in with teeny tiny clay projects.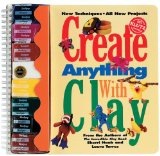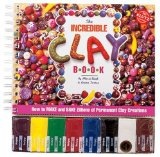 Hood #2: Gathered all the jokes form the crackers and regaled us with jokes and riddles.

Hood #3: Did a whole heap of skipping.
Hood #4: Had one of these monsters lurking in his tummy and as a result wasn't feeling too well.
Actually he had a wiggly tooth and a visit from the resident tooth mouse soon put that right.
In fact he recovered enough to create some pirates and get involved in a major pirate project.
Hood #5: Took the game of catch to heart and spent the week chasing after our resident superhero.
Even when the going got really tough.
Hood #6: Had a finger in every pie or should I say project.
Hood #7: Plays a very good game of peek-a-boo.
We don't have a book of the week, rather a publisher… in the lull between Christmas and New Year all our Klutz Books emerged and we spent the whole week Klutzing… New project were begun, new ideas were inspired, new hobbies were tried, new skills were learnt… Don't you love a good lull.
Have a Good Week!