There is still no rain in Africa – but blistering heat!!! Yay. I will revel in it because before long we will be moaning about the cold.
We did some more maintenance on our Book Nook:
And made a couple of bookplates:
We feasted on pancakes:
And tried this yummy coconut pie: – go on try it… but pay a bit more attention to it in the oven instead of getting your daily newsreader fix!!! Yummy and thumbs up from the hoods.
Finally, we got to the library. We haven't been for ages. The last time we went Hood #6 went looking for me and didn't see me at the desk so wandered out to the car – on her own. My heart stops at the thought. And I just totally lost my nerve… but on Monday's a friend comes over to read to my guys and I had a dash to the library then. Really a good read defines peace in the home.
So we read some books.
Someone has been building a jungle on the tumble dryer.
I sorted the school stuff and did a whole lot of preparation – not enough, never enough… but I have the whole weekend to look forward too!
We didn't have a book of the week we had a music cd and it came with our Sonlight books – and we have listened to it non-stop. Now before you think I have taken leave of my senses – I am not mad for kid song cd's. generally they are boring and adults with babyish voices are just well – euch! But these are fun songs, not just the wheels on the bus again and again. And they are sung properly without grating the resident adult ears. So we like it and we have listened and some of us have danced and romped to the sounds of this cd, some of us haven't! Not to mention if you knew my kids godfather you would understand why it is so important to own a Cd with the song: John Jacob Jingleheimer Schmidt on it!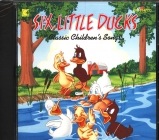 Hood #1: Built the "Do-man…" someone needs some school, desperately.
And got tickets to see the musical: Beauty and the Beast because his music teacher was playing in the orchestra – very cool!
Hood #2: Enjoyed his last moments of summer freedom before school begins on Monday.
Hood #3: Read all week, nothing more and nothing less.
Hood #4: Helped with the laundry.
Hood #5: Worked very hard on fuzzy felt.
And worked even harder on the the art of zesting.
Hood #6: Was there for play do and fuzzy felt in fact any project was a good project.
Hood #7: Sprouted some molars, was totally love and continued to steal the towels!
That's it – have a great weekend!