Can you believe 40 weeks of blogging!
And what a week it's been… with a moment of podcast fame and a snippet in our first ebook… and we had so much to celebrate, not least of all Van Gogh's birthday:
While all this was going on Autumn took a backward step and we were back in the pool for a couple of stolen days!!!
And we had time for one more watermelon feast!
Turns out not all of us like watermelon – astonishing really!!! A girl after her father's own heart!!!
"I'll live but don't do that again guys!"
Otherwise we had an insanely busy craft week… Easter Eggs and all that! And I think the natural factual nest was the favorite…
It was Hans Christian Anderson's Birthday so our book of the week will have to be this sweet collection from Sonlight: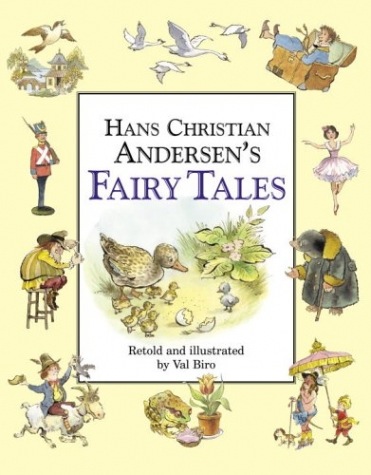 While my favorite is the Ugly Duckling my little guys have a huge game of wearing The Emporers New Clothes to shower every night!
Way back at the beginning of the year I published a post on calendar resources for kids. Well I thought I would give you a couple of links again, this time for April. I dash through these at the beginning of the month and pop a couple of things we would like to celebrate into my diary. So here is a quick round-up, go ahead and see if you can guess what we will be celebrating this month… not that I will be telling in advance!
And while we are mentioning Crayola and you all know my passion for all things Crayola why don't you have a look at this GiveAway on Blissful Kids… I shouldn't tell you, but I am being very nice!!!
As for me I joined the gym! I have been watching the local gym, with a huge "OPENING SOON" sign for a year and a half… And finally it happened!!! The last time I swam with intention was two days before Hood #1 was born. So I am back in the swim, hauling my GREAT body up and down the lanes. Yay, there is a vague hope of discovering my inner fit self… well let's just say it's early days!
And I finally got through that pile of books… one entire roll of contact and one book, one story, one book, one story until they were done! Oh the heady sense of achievement when a task is complete!
Hood's 1 and 2: Rediscovered the joy of their i-pods…
Hood 3: Held her own when presented with a gaggle girls in the morning… and they got into a deep discussion regarding princess crafts and reptiles… depending on who was deeply discussing!
Hood 4: Led the charge in the food preparation stakes… "Lets get this corn cleaned up, this is how it should be done and you really should be peeling a whole lot faster…" Aaaahhhh a looming meal – again!
Hood 5: Did a whole lot of boating while everyone else was doing school…
And totally loves beading…
Hood 6: Where ever there's a project… Need I say more…
Hood 7: Last but certainly not least (!), she can brandish the butter knife as well as anyone."If you all take so long with your school, then I will make my own lunch. Thank you very much"
That's it… Hope you all have a Great Weekend!