Last week I posted our Fathers and Sons Stand Fast GiveAway and promised the winner by today. And this meant a chance to play with the father person's treasured tool box…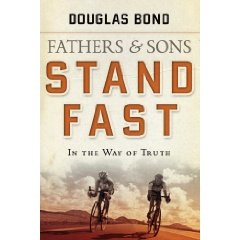 Firstly thank-you so much to you who entered… And thanks again to Christian Book Distributors for supplying another book for us to GiveAway.

And back to choosing the winner…
Here are all the entries, less the pingbacks…
And each of the stickers was assigned a spanner…
And assigned and assigned and assigned…
There you go: each spanner has a sticker…
And over they went:
Mixed…
And tossed…
"Pick up Spanners" One of you was selected:
Closer…
Closer…
Indeed:
#8 Jacki // Mar 23, 2010 at 9:08 am
Would love to read it!
Well done Jacki we will be sending our book over to you as soon as we can…
Thanks to all of you who entered. Please watch this spot for another Great GiveAway coming soon.
You all have a great week!!!