So it is that time of year when our "endless" Summer is drawing to an end. There is an eruption of Spring all over the internet, which means that for those of us in the lower part of the world, Autumn should be looming. The days are definitely shorter and I can slide supper an hour earlier without anyone noticing. Not to mention short people are going to be bed in the dark for a change. Some people might go for Bear Hunts but we decided to go on an Autumn hunt instead. We headed out to a local field.
We armed ourselves with cocoa first, clearly temperatures are dropping. A week or two ago we were absolutely roasting, but suddenly the mornings and evenings are as crisp as a fresh cut lettuce.
Back to our hunt: Oak trees as far as the eye can see.
Awesome oak trees that look like they came straight out of The Big Honey Hunt.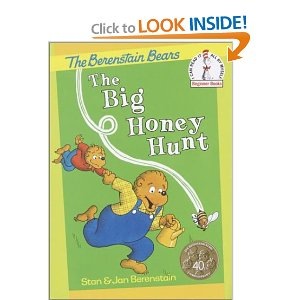 There were ropes to be found.
And heaps of running.
There were some laggers.
And masses of jumpers.
Some were more challenging than others!!!
And more jumpers.
And a heap of Parkour training.
But remember we were looking for Autumn, we got a bit distracted and found a spider nest.
And the leaves are browning.
We found a couple of leaves, but we can hardly call it fall.
While there was no lack enthusiasm it was not the most successful hunt for Autumn. I will be honest, I for one am not too excited about the prospect of winter. I have nothing against the things that winter brings: snuggling on the couch with a pile of books, endless cups of cocoa and whales in the bay. It is the fact that we live in a part of the world that doesn't actually believe in winter and we are all hopelessly ill-equipped for it!!! And I mean hopelessly!!! There is no heating, no double glazing… Nobody owns a raincoat, there isn't a single gum boot in the house – there is no need for them, Winter is so short, after all!!!
We do live in a place that was originally called the Cape of Storms… We do, like most South Africans believe in eternal summer and we do suffer, because of our disbelief, for a couple of weeks every year. We will continue to search for Autumn, but only as a means to anticipating Spring on the far side of Winter!!!
That's us done with exploring for the day!!! Why don't you tell us where you went exploring this weekend!!!