The Sunday Snippet we posted last week was The 2010 Luasanne Conference and an ESV Bible GiveAway… As usual I promised the winner by this week. Here it comes: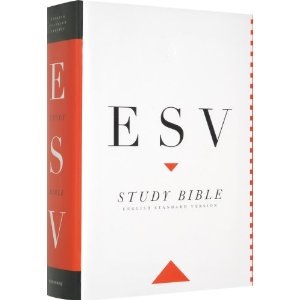 Thanks to you all for taking time to enter, not to mention all the lovely comments you leave!!! And thanks again to Christian Book Distributors for giving us another great book.

Here we go, for such a fat book we made a heap of bookmarks… a bookmark for each comment…
And I got a helpful hood to mix them up…
And then pop them into our copy of the Study Bible… with all the numbers hidden deep within!!!
And a packed Bible…
Then he selected just one…
And the winner was…
Hmmm, number 10…
Yup, that's number 10…
And comment #10 was:
Olivia // Sep 29, 2010 at 5:02 pm
Sooooo very excited about this conference being here! Interviews now… next you'll be vlogging. Awesome giveaway, as usual, would love to win!
Congratulations to Olivia!!! We will be sending your book on to you as soon as we can!!! And I have a another really fantastic GiveAway this coming Sunday… I am so excited about it, you just won't believe it!!!