One reason for Homeschooling is that our kids have time… time to learn more!!! I really want them to have a working knowledge of classic writing. If they have an understanding of the flow of the story then it will be so much easier to read and understand the real thing when they read it later. Also it gives them a chance to hold their own and provide funny Shakespeare quotes as part of their personal language repoitoire!!! So here are se7en of our best Shakespeare resources.
Goodie the First: These are comic books of Shakespearean Tales. The secret is as soon as they can read they love to use the skill and so give them something great to read that won't be too difficult and too testing – while these books are comics there is a whole lot going on inside them so they can be read over and over again and something new is gleaned every time. Not to mention the little readers have more than the gist of a Shakespeare tale inside them, under their belt so to speak and understood.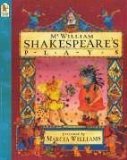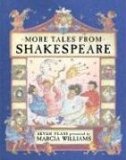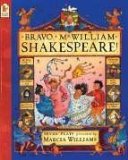 Goodie the Second: This is an Usborne Book, and I shouldn't have to say more – I have expressed my undying love for all things Usborne in previous posts. This is a great book for reading aloud to young kids… the stories are fun and easy to get through at bed-time.

Goodie the Third: We got these books from our school curriculum, Sonlight, and I can't praise them enough. The stories are longer than the stories in the Usborne Book above and we usually read them on long car trips. They are long enough to go the distance but not so complicated as to lose energetic little minds. Also, I have everybody strapped in their car seats and they can't escape. Aaah! The wonders of a captive audience. My older boys have loved them – even Hood #2, who is not a classic reader by choice, reads these with glee. Let's be honest the baddies in Shakespeare are really bad and worth remembering. Not to mention the fun of figuring out of who did what and who was dressed up as their sister's cousin's twin brother. These stories are great for stretching synapses.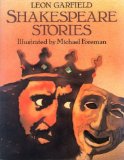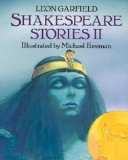 Goodie the Fourth: It is a Dorling Kindersley Travel Book, how cool is that, marching you through the world and plays of Shakespeare. And with the brilliant style of a DK travel book: there are heaps of factoids and endless stunning photographs. We got this as a birthday gift for Hood #1, who is mad about all things Shakespeare. It is well worn and read from cover to cover and back again – It looks like it has been to Shakespeare Land on more than a few trips.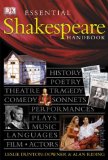 Goodie the Fifth: Say no more: FridgeArt Shakespearean Insults Magnets, who can resist mastering a couple of insults. If you are going to insult your sibling, and trust me they are, could you at least do it with panache… – You foul-breathed cabbage brain… They come in a little box of different colored magnets (about 25 in each color) and you line them up in rows of three and you have a great insult… in fact with all the possible permutations you have a lot of great insults! Unfortunately, I can't find a source for these – I grabbed them at a bookstore checkout years ago. You are going to have to be creative and make your own!!! Here are just a few:
Just click on the image if you don't have binocular vision!
Goodie the Sixth: Maynardville Open Air Shakespearean Theatre. Once a year this theatre hosts an Shakespeare Play out in the open and after dark… oh my goodness, how awesome is that. This is an outing with the father person, I usually stay home with babies!!! Firstly you can have a picnic supper beforehand and then you sit under the stars and get entrapped in a Shakespearean delight. It is not for the fainthearted, it does go on late into the night and I have had little hoods staggering home way after eleven at night – what a treat for them!!! You can read a brief history of Maynardville here.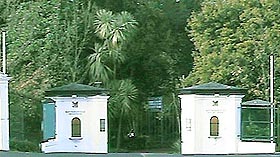 Goodie the Se7enth: The Pioneer Woman recommended The Shakespeare can be Fun Series. You can read more about them at the source, Firefly Books and they have an on-line teachers guide for the homeschooler in you!!! So we really are good to try these: We haven't tried them yet, but we need to! Just read that Pioneer Woman's rave review and you will be sold. I am so dying to get these and explore them!!!