So we read some books… same ones as last week. It was just too hectic to get to the library and I couldn't face the grumpy library-anne we had last week that told me it was such a burden to put all the books we read back on the shelves… we had to scavenge the book cases at home for things forgotten!
We were swamped with visitors… thats what happens when you live two minutes from the beach… it's been lovely catching up with nearly everyone we know… after the first day of invasion I gave up with sanity, routine and bedtime… breathe, let it go… make meals, cleanup from meals, scrub the toilet and repeat for a week… repeat, repeat, repeat.
And who can complain about summer nights on the beach:
And summer days:
Also, I finally ordered our Sonlight schoolbooks for the year, and why did it take about six months to get round to that. I don't know maybe I have been blogging instead. There is probably a whole post on "How to get around to ordering school books…" Well now that we are fully into school holidays and we have spent a week or two flying kites and getting our bodies to the beach you must understand I firmly believe we will never do school again. Never ever. No I haven't lost my mind – a week or two of beach sand on every surface, kitchen counters, on the couch, on the beds, EVERYWHERE and the thought of some Latin and Algebra might well become very appealing again!
We had a very special visitor who inspired a spate of dingly dangly artwork, and a whole science project for our resident scientist.
The father person was home on holiday… lots of treats! Just look at this candy stick!!!
When we weren't on the beach or entertaining visitors, our tv came out of the cupboard.
Our crazy gardening, artist aunt had a birthday and you should be so luckily to have se7en wild nieces and nephews and receive a whole pile of presents:
And remember The Flock of Felty-Feathered Friends: well they became her birthday mobile – and a little less artistic clutter round our home!!!
Hood 1: Thought it would be a good week to teach Hood 7: a little abseiling – I kid you not… and I just click the camera and hold my breathe.
Hood 2 & 3: Were competing for a job as professional kite-flyers.
Hood 4: Had a long detailed and ongoing discussion: petrol vs. legs – (Note to the mother person: Stop running out of gas and freaking short people out).
He did some arting… and was a mojor player in our epic lamp making project. Did you know: That if you tell se7en children that they need cans for a lamp making project the next morning that they can actually eat four cans of baked beans (they normally don't manage one) for supper!!!
Hood 5: Spent the week with his best friend, James (Yup, that's what he calls him: James Oliver, none of this Jamie stuff between men). A friend lent him a pile of cook books and he spent the week reviewing his favorite cookbook and selecting items from his Christmas Present (watch and learn on Monday – he is back on form):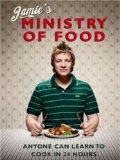 Hood 6: Claims the book of the week as her own. This wouldn't have been my first choice of book but she loved it. They thought it was hysterical "Would you like toothpaste in your bath?" was followed by rolling on the floor laughing and laughing… She totally loved it and only read it about se7en times a day this week!
Here it is, our book of the week was: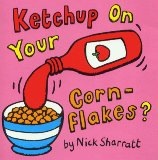 This book has a stable door format… running along the top pages "Do you like: ketchup, toothpaste, ice blocks? and along the bottom: on your head, in your bath, on your bed? And you flip and match…
Hood 7: Spent her nights up blogging with the mother person:
And her days tray surfing.
Finally for those of you who live in the distant North and are wondering if you will ever see blue skies again – I saved these pics for last… you may not want to see them – hehe!
Beach Photo's:
I have many photo's like these, simply because the level of activity is well- active!
I was trying to take photo's like these:
Serious wave jumping:
Is there a verb: to sand… because we have been sanding…
Some have been sanding more than others:
And some have been perfecting their tray surfing:
That's it. Except for a little teaser reward for reading this far.
Yesterday we had a very belated birthday party for Hoods 1&2 that we squeezed into about six hours… I'm serious… six straight ours of scientific party stuff… watch out for the Wednesday Party Post! Rest your eyes beforehand, because we were unnaturally busy!!! And by that I mean busy, busy, busy. Watch and wait…
That's it have a great weekend.