So look at this…
Seriously, look again!
Yup we had a rain day!!! Actually the mornings are darker and there is a nip in the air in the evening and I have to say that summer may well be passing. Some of us are already going into hibernation at the thought of it!
Myself, I will deny the apparent passing of summer for as long as I can and I will insist that absolutely no one needs to put a sweater on because as long as the sun is shining it must be summer. That may well define a number of Capetonians and why we spend the whole of winter freezing to death – just call it denial! But teatime has become a pot of tea and cobbler instead of slices of watermelon…
Did you know? That today was J.S.Bach's Birthday: Here's a great site for kids and a printable. And to celebrate we have been listening to "Mr Bach Comes To Call" from our music collection: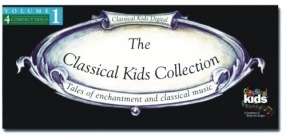 And World Poetry Day: How fun is that! Here are some ideas for writing poetry with your kids and another one. So we had a listen to these – love it! My kids love poetry and especially reciting it so I have been on the look out for good audible poetry – Well this arrived with our school books and we are loving it and learning heaps off by heart!

And the other thing: A couple of weeks ago I blogged on Groot Constantia and our bitter disappointment at the lack of free places to picnic in Cape Town. But this past week we were invited to a picnic in De Waal Park – hehehe! Free and fun!
For some of us swings and slides were enough of an adventure…
Others couldn't get enough of merry-go-round…
And still others were content to do what one does at a picnic and merrily graze through everything in sight, while nattering with a friend.
Otherwise we had a snow day:
Actually, it was only about 40 degrees in the shade (that's Celsius – so about 104 degrees Fahrenheit) but friends borrowed jackets for a visit to the snow in Europe and when they returned them my little ones suddenly remembered they had an intense need to die of heat exhaustion…
I was secretly gifted – thanks Hood #1, I always thought I needed a spider on my keyboard:
And we had a googley eyed visitor:
Getting going in the morning for school is getting easier, especially if we get moving with a lump of chocolate in the couch.
And we are back into the swing of it…
Hood #1: Built a home for the "Bot" and nearly drove us all insane with the beedy-beedy-bot sound effects from morning till night.
Hood #2: Discovered a new use for the old hessian shopping bag – who would have thought… a weaver bird has nothing on this spot for a book.
Hood #3: Did our first market research: She helped me sort out all the tired markers. It was time to toss the crushed, chewed, dried, squished ones and we have come to the heady conclusion that marker manufacturers need never make orange markers. Crayola are you listening? We had a heap of orange markers in perfect untouched condition. She tried to avoid the camera and then couldn't help laughing!
Hood #4: Arrived for school in disguise… then informed me that he was a grownup and no longer needed ed-juice-kate-in (educating).
He did manage a couple of artworks – just for the sake of it!
Hood #5: He tells me: "I don't need dreodrerant because I smell just like ice-cream." Seriously! He wouldn't miss school for the world…
And he collected some flowers for pressing in his martian gear (snow jacket hood)… He always has been our Ferdinand (If you like a story read to you click on the link).
Hood #6: Got so involved in making the whole wide world that I thought we may have lost her.
Hood #7: Discovered the world of markers. How I have kept them away from her for so long simply escapes me. And is that not the cutest cleverest artist in the whole wide world!!!
And in case that isn't cute enough… give a girl a cushion…
That's it – Have a great weekend!