We are experiencing a bit of climate change… All that was brown sand in our garden is now covered in tiny little green spikes with just a couple of rainy days.
Calzone's have become a way of life, talk about introducing a hit!!!
We wrote some poetry and made some books…
And we have been doing a heap of baking as our Baking for Lesotho List grows, finally our kids are cooking with a purpose.
A plethora of girl babies were born to friends so out came the fabric paints…
Not to mention dominoes in the rain.
You know you are ready for a school break when you pop the kids into bed and lie down to read stories with them and only wake up the next morning!!! Normally our kids go to bed and I get up, clean up and blog half the night… hence the blog is a bit behind – but don't despair it will just take a little longer than usual!!! It also means that some of us can get up and have a morning after pizza party!
After nine weeks of school we are finally into the rhythm of finishing up by lunch and playing all afternoon… So we are taking a week off (actually with the list of things I have to do it may well be two weeks but I won't breathe that to the scholars.
A bit of a sort/shuffle/spring clean… after nine weeks of school our house tends to chaos, I blame entropy very much.
A couple of outings.
Start our keyhole garden.
Sneak in some library books for Hood #1 who is having serious book withdrawal.
A couple of science experiments for everyone, we officially call it science week.
Do a couple of projects that everyone has lurking up their sleeves: for all the times I say wait till the holidays…
And since I am doing the Probloggers 31 Days to Building a Better Blog, I am dying to do some blog maintenance.
Because we are out of school our book of the week would have to be our all time favorite Sonlight book, this book is a glorious book that has a question per page and a starter picture that you finish… It is the favorite book for all my kids – crosses the age range with ease! Things like draw the monsters under your bed, according to Hood #4 you don't find monsters under beds because that's where you keep toys!!! He sleeps on a futon we keep nothing under the beds and definitely no room for monsters!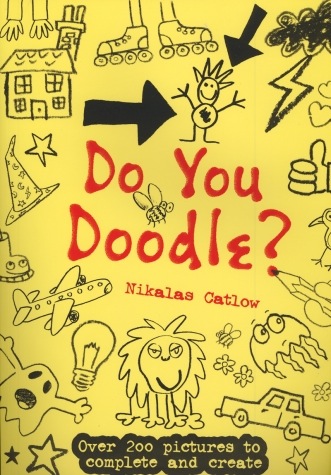 Hood #1: Is planning some sort of lego extravaganza for the holidays… I really really need to get some books to read for this guy over the holidays (read it, read it, read it) – he is desperate for some new input!
Hood #2: Took care of the morning girl run, these little people can be quite demanding first thing in the morning… thank goodness for patient brothers! The crisp mornings are crispier!!! And cuddling on the couch has become a survival factor…
Hood #3: Well she got herself totally organized writing letters with her birthday letter writing things!
Hood #4: Was asked how big is onion plant was…
And the reality is:
He also did some serious celery science:
Hood #5: The celebrity chef took over the project and made some celery soup. (Not my best!)
He also managed to pound, a staple right through his finger and nail (waaahhhhaaaa this mother person does not do injuries) with a staple gun… and earned himself a very rare thing in our house: a band-aid!
Hood #6: Discovered a whole lot of "new" clothes when scrabbling through my hand me down bags and is the happiest best dressed kid in town! She was looking for "a jeans" and she found some!!!
Hood #7: Finally took to an afternoon nap again, great for our art projects – but let's face it: waking up is hard to do whatever age you are!
That's it – Our week that was! Hope you guys have a good one!