Another Sunday Snippet and Another GiveAway. This is a two books in one GiveAway!!! As usual I have to thank Christian Book Discounters who kindly supplied the books for this GiveAway…

And the Books are published by Day One Publishers…

Both of these books are related to the Sabbath: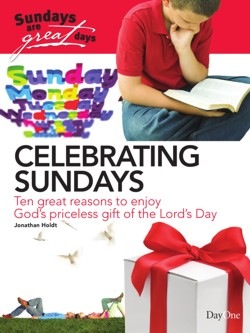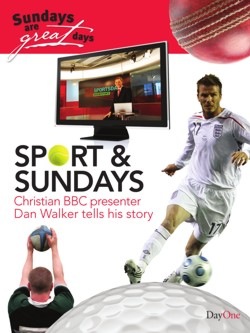 The Sabbath Day is Special and by keeping it that way we are certainly being salt and light in the world. It is not just about going to church – it is all the other stuff we do on Sundays that sets us apart as well…
One of the first Sunday Snippet's I ever wrote was on that famous missionary: Eric Liddell. You can't really think about Eric Liddell without the movie Chariots of Fire coming to mind. When Liddell discovered that the final for his discipline would be on a Sunday he took a stand for the Sabbath and changed to a less favorite discipline – and still he won!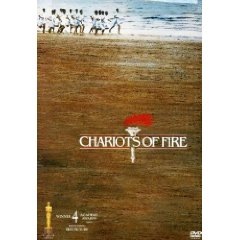 Now we might think that that was in those good old days when everything was simple and life has become more complicated for us. In the world we live in everything happens on a Sunday – well everything important. Cycle Races, running races, almost any great sport event culminates on a Sunday. It isn't only sport, music shows, scouts – anything your kids do that isn't school related will almost certainly happen on a Sunday. They have to participate, we have to participate – else we will get behind. These activities are such fun and we get caught up in them and suddenly getting to church is less important than the activities that we are dashing to afterwards.
And there goes the whole point of the Sabbath Day, which is a day we are to set aside and keep holy (Genesis 2:2-3). Not because it some strange legalistic idea from ancient Bible Times. The Sabbath was kept throughout the Old Testament Times, Jesus kept the Sabbath throughout his life, the New Testament Church kept the Sabbath. But because it was a gift to us. Not just as a day to attend church but as a day to spend resting and focusing on God and His Word.
Dan Walker is a Sports presenter for the BBC and like Eric Liddell he has taken a stand and does not work on a Sunday. How on earth can he be a sports reporter and not work on a Sunday? You may well ask! When he applied for his first job the chap interviewing him said if you are not going to work on a Sunday then you will have to be exceptional at your job – average is just not going to be enough. So with perseverance he set out to be his best at presenting.
He has a lot to say about not working on the Sabbath and has written a short book about his life of sport, his commitment to not play on a Sunday and his stand not to work on the Sabbath.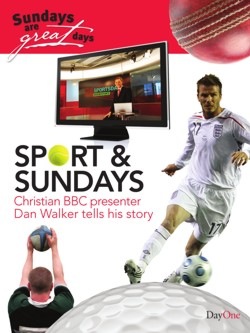 I have a copy of his book to give away this week. A very easy read and I would definitely leave this lying around for my kids to read. I think it is great for kids to read missionary biographies from days gone by and learn from their lives but there are not many opportunities for them to see someone who is a great example of living the Christian life in their day.
The other book is also about the Sabbath and Ten Great Reasons for Celebrating Sundays.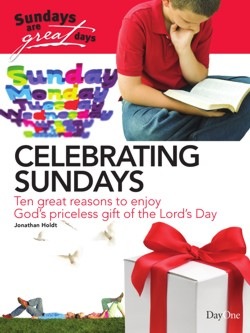 Both these books are quick and easy to read and really will inspire you to rethink your Sundays and what they are all about for you and your family.
The GiveAway works in the usual way, comment before the end of this coming Friday, 24 July 2009, and I will draw and publish the winner next week on Sunday! – I won't respond to your comments as I do on our other posts becasue I don't want to be included in our own giveaway!!! Good luck and get commenting!