So here we are – wet and freezing.
The only thing worth doing during our dreadful weather is to sit on the couch and read and read and read….
The biggest event of the week was that someone discovered balloons! And boy did she discover them.
A couple of other people had a great balloon play too!
As usual I had a little visitor arrive along side my computer, only this one was living. As usual my little visitor didn't do any chores… but it sure was cute!
Otherwise I satisfied my "need" for Snickerdoodles – baking in the dead of night!!!
And we made some Spidery gifts…
We have been virtually traveling and cooking up a storm of African Fare, you will have to wait for the post!
We don't have a book of the week because the father person brought this home…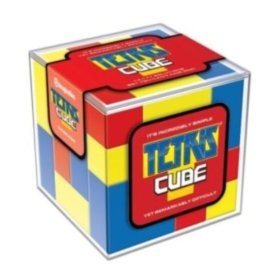 And many, many hours were spent trying to figure out the puzzle… and then one clever hood googled the solution!!!
So let's see what else the Hoods have been up to all week:
Hood #1: Survived his music exam but we nearly didn't survive the unbelievable storm that poured down on the day! I have never seen rain pouring down like that in my life. Extraordinary precipitation, not to mention freezing cold and generally miserable weather. He has spent the last couple of weeks tootling from morning till night… and brought me flowers to say thank-you for all the winter morning dashing to theory lessons.
Hood #2: Spent the week exploring World Book and oh he loves it!!! He will write a report on anything if he can find it in World Book!!! We got a set of of old World Books from the library sale for almost nothing – I loved it when I was a kid and nothing's changed!!!
Hood #3: Found a sunny spot to do school, cleverest kid in the house!
Hood #4: Read some books – and only then discovered he could read – the joy, the pride!!! Then he tackled some shapes.
Hood #5: Well he has to keep up with his brother, so he whipped through the math shapes as well!
Hood #6: Has discovered the art of the complicated story and can go on and on and then on a bit more – I love it!
Hood #7: Kept really busy for hours with some sort of well, project!
Hood #8: All in the name of preparation I decided to get all the birthday parties that I missed in June out of the way. So in the name of knowing I won't want to be partying with a new baby we are having three parties this weekend… Slightly insane I know, but in for a penny in for a pound and all that! Not to mention they should generate a post or two!!!
That's us… Have a Great Weekend, We Will be Partying!!!