Another Sunday Snippet and Another GiveAway. As usual I have to thank Christian Book Discounters who kindly supplied the book for this GiveAway…

This book is from Scripture Union's Connect Series, which is a great series of booklets that aims to get you thinking about topical topics (education, technology, health etc) in a Biblical way. These booklets are interesting in that they don't supply you with all the answers but do get you thinking and raise lots of questions that would be great for Bible Study interaction.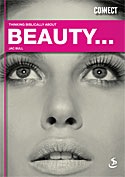 Recently, when I gathered up my pile of GiveAway books and this one was in it I was a little bit nervous – but I decided to take it on as a challenge!!! This booklet covers topics like what does the Bible say about cosmetic surgery and dieting, our dissatisfaction with our appearance and so on.
I'll never forget, in the olden days when I was at school, someone once scrawled on the black board: God love's you. and Someone else had scrawled underneath: Big Deal! He loves everybody else too.
And true as this is we forget that God loves each of us just as we are. He made us uniquely. He knew we would have odd shaped ears, and lumpy knees (not to mention character flaws!) and yet that is how he made us and that is how He loves us and we go out of our way to change ourselves… not necessarily in order to serve God better, but often to make sure that we fit in with our worldly crowd better. My friend Katherine Marie said it so much better than I do earlier this week.
Now this is hardly my area of expertise or even experience!!! I am hardly the cosmetic queen… Seriously, if you know me then you know that my beauty routine takes about zero seconds everyday. Also, I would never do anything surgical for purely cosmetic reasons. I am not adverse to looking one's best, and I do think that the neater/nicer appearance does make us appear more friendly and make us better witnesses. Our body is a temple after all.
That being said, I do think that there are "places" in our culture that spend too much time and energy over beautifying and we all know how intimidating it can be to be around someone with perfect hair, perfect clothing, mountains of cosmetics and the perfect body. Regardless of that the people I love the most, friends and family are beautiful indeed… because beauty is more than skin deep. I don't notice if they have scruffy hair, or the perfect outfit.
Having said all that, beauty is in the eye of the beholder. I have a friend whose husband loves make-up and she wears it a lot. My husband isn't too concerned about it and I don't bother! Most of my friends color their hair, my husband likes grey hairs apparently they add to his "aging with beauty and wisdom" philosophy!!!
Often for moms it is hard to look our best lets face it: Lack of sleep and relentless days of living at knee level can leave us looking a little less perfect than we would like. This is this is the time to find out what one thing it is that your husband likes and concentrate on that. There will be times when your kids are older that you can get back into your previous glory but now lets try and focus on that one thing!!!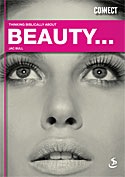 The Bible has a whole lot to say about beauty – who knew!!! Cosmetics, clothing and so on and I have a booklet to GiveAway… It will challenge your thinking on Beauty and the Bible, it will give you food for thought and raise lots of discussion ideas. It will give you a biblical outline on which to pin your questions and answers. All in all, not bad for a 32-page booklet that you can read in a sitting!!!
If you would like to win this book then go ahead and enter our GiveAway. The GiveAway works in the usual way, comment before the end of this coming Friday, 29 January 2010, and we will draw and publish the winner next week on Sunday! – I won't respond to your comments as I do on our other posts because I don't want to be included in our own giveaway.
Our GiveAway Books are open to everyone: If you have won a GiveAway before never fear – enter away. If you live on the far side of the world – enter away. Postage takes forever from here but eventually it should get to you!
Good luck and get commenting!
Just an up-date on our Read The Bible in 90 Days – A Challenge… we are still doing it!!! Quite amazing, we are listening to it (audible) after lunch each day and loving it… So far we have made it through Genesis, Exodus, Leviticus and Numbers, Deuteronomy, Joshua, Judges, Ruth and we are in 1 Samuel. We are learning so much and getting so much out of it. It is very exciting, but we still have a long, long way to go!!!
Now seriously, Good luck and get commenting!!!