The weather, well there was more of the same!!! We did have a speckle of spatter and dashed to the beach the moment it passed. We wouldn't want to disturb our summer…
We finally got our car back from repairs… two weeks!!! And it was beautifully done, and freshly scrubbed – oh the joy of a clean car. Just one thing, I noticed that the radio is not quite the same one we sent in, neither is it attached in any way, not to mention they were meant to be fixing the rear roof!!! I guess I will be having a bit of a confrontation first thing Monday morning – Eugh.
Otherwise…
Out for breakfast with the Father person – hmmm brilliant pending Saturday Spot!!!
There was bath art:
There was puzzling:
There was symbiosis: I need a head rest and you need to pull hair.
There was beaching:
There was fruit feasting with friends:
And their was mischief of one kind of another… and I thought they were napping!!!
And there were books:
And there were late nights, bedtime has skidded later and later… but then so has breakfast!!!
And the kids were gifted with a mile of play-do, shop bought play-do, unheard of excitement!!! I had this idea that I would get on with my to do list, but have you played with this stuff lately. We spent the whole morning at it… fun, fun, fun!!! But just one of us loved it totally the most:
And because it is Hood #8's first favorite, our book of the week has to be…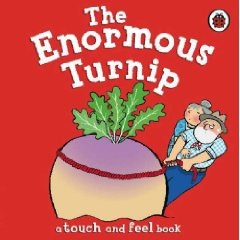 Hood #1: Invented a game and has taken bread making to a new level. I really, really wish I had taught this kid how to make bread years ago.
Hood #2: Did a whole lot of microscoping…
Hood #3: Hmmm reading with friends!!!
Hood #4: Made a Teepee model, preparing for the real thing. And found the most awesome starfish.
Hood #5: Did some potential chefing…
Hood #6: Gathered up lizards and did a whole lot of arting…
Hood #7: Jumped for Joy and yes I have another odd socked child!!!
Hood #8: Has discovered wheels…
Frankly they make him fly!!!
And I love my new camera!!!
That's us – Have a Good Week!!!