So there we are back in the sunshine!!! I made a mistake with our calendar and had to start a fresh one… so fresh and new!!!
First things first a scientific report back… After a week or so of crystalizing: we have a heap of crystals in our jars but not a whole lot on the string – could be because "NOBODY" kept fiddling with them.
But the most interesting thing is the trail of ants that have drunken an almost entire jar of sugar water this past week… I have heard of penguins on ice-flows before but we have ants on sugar crystals.
Otherwise we did some painting:
We did some outings:
We had haircuts:
We went for a drive in the country and found a napper:
We read some books:
And this is our book of the week: It is one of our schoolbooks and I have bought this book so many times that its quite embarrassing!!! My kids have read it to death so many times!!! From one year to the next it is shattered, I mean loved and totally tattered!!! We would have to say this is one of our all-time favorite Sonlight books!!!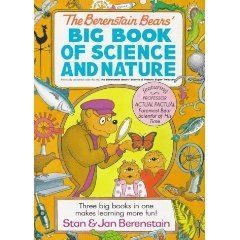 And this is what the hoods got up to:
Hood #1: Built an igloo:
He invented a game and kept everyone busy…
Hood #2: Got grooving with his sax, and he takes his baby wearing seriously… Out with the sling, in with the babe and off to sleep. Thank-you very much!!!
Hood #3: Did some crafting. Did some tending. Any ideas what we are to do with this impending nursery?
Hood #4: He built a yacht and did some wild um wild… wild wild thing…
And he conquered more than a few friends and siblings in cross-country racing…
Hood #5: I noticed his shoes when we were siting in church this morning and asked him what had happened to them…He tells me his shoes have rusted – he could have a point, where have I been!!!
He also discovered that if he whips up a chocolate fudge cake before breakfast he will be very popular amongst his siblings… and welcome to visit in almost any home!!!
Hood #6: Took up-side down living to new heights and was very "in-charge" of all picnic ventures…
Hood #7: After weeks of saying "no" and the last word you said to her, which our friends from the UK quickly turned into "no pwobwem" (no problem)!!! I am afraid our cute days could be over … we have a new word: e for egg, y for yellow, followed by sssss for snake… and that would be "e.y.s", which is a three syllabled word meaning yes in "South African," where most people don't actually bother with the y. She did some arting, and some sorting…
Hood #8: Has discovered the art of play… and nothing will distract him!!!
Occasionally he stops to fly:
And even more occasionally he is overcome by fatigue:
That's us!!! Tell us what you have been up to!!! Have a Great Week!!!