Summer brings so many things… raging seas and howling winds, not to mention other things!!!


We always forget how windy it gets… so while it has warmed up, we have barely been able stand up for the wind!!! Otherwise a week of tea parties. And I learnt an important life lesson this past week: I am not an activist by any means!!! Out of all my readers I was not even able to motivate a handful of donations!!! And to those folk that did donate I am seriously and eternally grateful!!! I will be sending you a tea-pack soon as I can!!!
So a week of tea…


And stories…


And more stories…

And plotting and planning outings for future Saturday Spots…

There were bubbles galore:


There was a lot more of The Cure going on…. cleaning, tossing, scrubbing…


And arting:


And learning:


There was science:


And reading:


And hijacking of kindles and summer nights in the hammock…


And friends…


And fine dragons…

And our book of the week… has to be this one: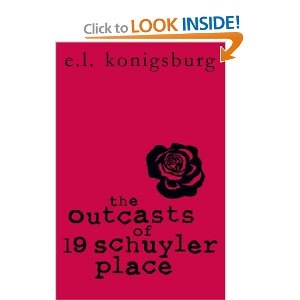 Hood #1 started reading this to us in the car on the trip to and from gym and we are all totally hooked. It is about a girl who is just a little off the beaten track, who doesn't bow to the norm. She has two lovely and eccentric uncles… the characters are simply amazing. It is funny and clever and full of little surprises… and lones I want to remember like this one: "Time is not money, Mrs Kaplan, Time wasted is often well spent. Money wasted is merely redistributed." I am a firm believer that time wasted is often well-spent. We are nowhere near finished but we are loving it!!!
And my artwork of the week has to be this one!!! I just love it!!!
And this is what the Hoods got up to:
Hood #1: Is living with his music stand as he prepares for his end of year concert…

And is taking breakfast preparation to new heights!!!


Hood #2:There was kiting…


Hood #3: Was just immersed in tea-party craftiness…


Hood #4: Has discovered reading for leisure and will read anything and everything to any available ear…


Hood #5: Has taken on a new persona… where would we be without 3D glasses.


Hood #6: Just can't stop painting!!!


Hood #7: Has taken the whole wedding thing to heart, flowers and all!!!


Hood #8: Is ready for Everest!!! My heart can hardly take it… I know some of them are climbers – but this one is an extreme mountaineer and so proud of every achievement. But that may just be due to the hordes of well wishers and onlookers at every single move he makes!!!

That's us!!! HAve a fabulous week!!!