Would anyone care to explain how we got half way through January??? Anyone???


This photograph sums up our week, sunny swimming and plenty of it!!!


Meanwhile, can I just say that our post cards are finally making their way around the world – there is hope you will receive yours too!!! Look at these cute friends reading their postcard in a snowy United States… very exciting!!!


Otherwise the blogspot was transformed into something a little less paperless:


As we worked away in our sketchbook… the whole world become covered in snippets and scraps of fabric and paper and anything else we could lay our hands on.


It is finished now and our house looks like a bomb… just using one pompom and one fabric scrap and one silver gel pen and one scrap of fabric and… I could go on… The amount of chaos all these "one's" create and I will have to put everything away for the rest of the week… Would I do it again? For sure. Would I leave it till there is less than a week to finish it? Maybe not!!!


Anyway, while that was happening Legoland was transformed into Venice…


And some sort of elaborate stealth fighter chopper thing ket arriving in our bed looking for supplies…


My oldest and youngest learnt how to wait … while their little sister had her hair done…


There was the usual arting…


And crafting…


And copious amounts of watermelon…


A birthday and a trip to the Ice Cafe, I love traditions like this one!!!
And the shortest little hood has had first ice-cream cone ever… he didn't come up for air, he didn't grin, he didn't chortle, he just put his little head down and inhaled it!!!
We managed a trip to the library…


And all was quiet…


My art offering of the week has to be this little angel – too darling for words!!!


And this piece of art wasn't for me, but for the birthday girl who is mad about diggers, and frankly I think it is awesome!!!


And our books of the week: Remember I mentioned a Picture Book Swap… well our books arrived all the way from Canada… not one, not two but three books… Great excitement all round… Thanks Sam and Boo Book Reviews for spoiling us, we just love our books!!!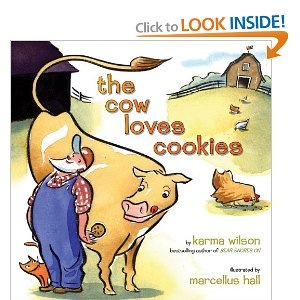 This one is a delightful romp and everyone has learnt it off by heart instantly!!!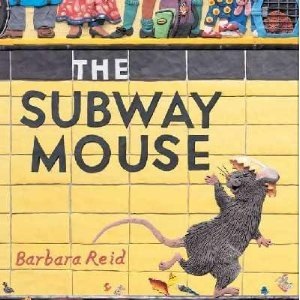 An adventurous mouse, who goes more than the distance to find the place of his dreams… he came and he conquers, delightful!!!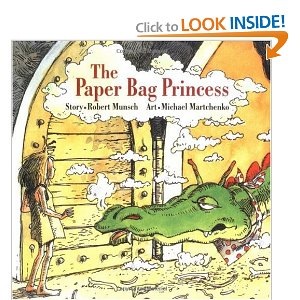 This one is a feeble prince, a feisty princess and a relentless dragon… and a great story!!!
And This is What the Hoods got up to:
Hood #1: Can smell the home straight and the last week or two of school!!!


He had his annual trip to Maynardville and his joy was complete!!!


Hood #2: Is reading his way to the end of the school year… despite having to keep his glasses together with a bull clip. Note to mother person, do something about that!!!


Hood #3: This one is on the pure reading track too!!!


Hood #4: Got to spend his Christmas cash … And his joy was complete!!!


And then wore the bag on his head the rest of the day – it would be quite creepy except he was laughing so very much!!!


Hood #5: Spent hours teaching his siblings how to make tacos of the felt variety…


Hood #6: Loves her little sister's new threading game!!! Luckily ownership is not too big an issue around here!!!


Hood #7: And magnetic paper dolls are the answer to all this little sister's troubles… when a big sister seems to have all the fun with paper dolls, she finally has something her little fingers can keep up with!!!


Here they are in all their glory…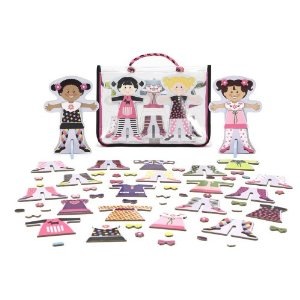 She has also taken on motherhood with aplomb… and her baby is not arguing one bit!!! And I want you to know that I have never owned a stroller and I have never ambled along with my handbag and cell phone while pushing my baby in one – it is not genetic it is a learnt trait – and she learnt it somewhere else!!!


Hood #8: Occasionally he does return to his real mother for attention, but that is only if I am holding a banana, which I might tell you is the answer to all the worlds troubles. Just in case you needed to know.


He discovered reference books… and doesn't he just love his facts!!!


And ice cream and custard… what can I say!!!


That's us – Hope you all have a fabulous fun week yourselves!!!