What can I say … sun, sun, sun…
And swimming of course!!!


And our vegetables are flourishing…


Our Corn is corning…


Would someone just tell me how you know your corn is ready? And have you ever looked up close at the roots of a corn plant… how weird are they?


And tomatoes, tomatoes, tomatoes…


Tomatoes!!!

And out for breakfast… and waiting for a croissant…


And pancakes!!!


And the foot book!!!


And a weird thing… my kids love and adore chilli, I kid you not – we have even had a chilli birthday party… Anyway their love for chilli is so extreme that they ask to go and visit this stand on Saturdays!!!! And then they scoff the lot… because they love it!!! And I pretend they aren't actually my kids, while saying STOP eating all the chilli, continuously!!! So thank-you Bushman's Chilli Co. for your extremely warm hospitality week after week after week!!!


And a walk in the country…


That turned out to be the same day as a gymkhana…


So of course we tried out all the jumps…


Big jumps, little jumps, water jumps…

I kid you not!!!


And a small boy inside a tree met a rather large horse and said: "oof oof"


And home again…


And a trip to the library…


And a number of hours spent reading…


And paper jets with our granny…


And a hysterical conversation with the same granny!!!


And visitors from far away… who didn't seem to mind eating amidst the laundry!!!


The artwork of the week was a very elaborate project… it involved heaps of cutting and snipping and then even more of the same!!!


And our book of the week: The library is going to be closed this week – I shudder at the thought and will have to get my kids exhausted outdoors… but I got some books out for me and one of them has become a family favorite … a book to dream in and gasp at and say "aah!" and "Why don't we…" and "Could we…" So I foresee a whole lot of lovely projects!!! Garden spots, creative spots, bedroom spots… just lots of kid space ideas – we love it!!!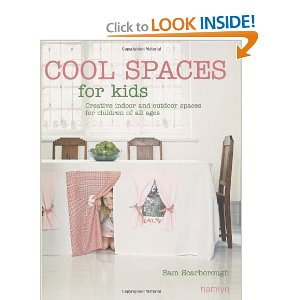 And this is what the Hoods got up to:
Hood #1: Built some sort of a LEGO beast…

Hood #2: Got a Checkers tournament going…

Hood #3: Paper dolls… and lots of them!!!


And a long chat with a best friend on the furthest side of the world…

Hood #4: Spent his week trying to write Chinese…
And magnets of course!!!

Hood #5: Spent hours with James and has big culinary plans!!!

Hood #6: Well snipping of course!!! And snipping and snipping and snipping!!!


And ran a few rings around her bemused brother!!!


Hood #7: Spent hours making a LEGO farm…
Hood #8: Finally connected that noise with helicopters…


And may have a keen desire to explore outer space… or just to eat bubblegum!!!


That's us!!! Have a fabulous week!!!