If You See A Dragon Pray for China…
I love teaching kids to prayer using spot prayers. For example, if you see an ambulance pray for the people inside it. Now, since I really would like the Hoods to have a prayerful concern for people around the world – I try and associate something with a country…
Meanwhile, we are all holding our breathe waiting for the Olympic Games to begin, so lets pray for China. What could be more relevant to China than a dragon.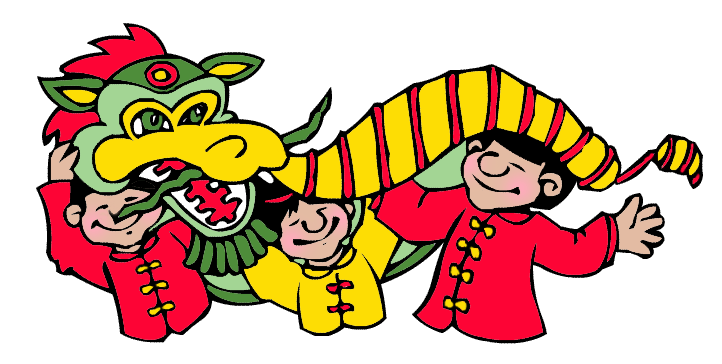 So, if you see a dragon pray for China. It isn't really enough to just say an arbitrary prayer, it needs to be relevant and intelligent!!! And here is a great pdf to download with a weeks worth of prayer for China (just hang on, it takes a moment to download).
There are a whole lot of things you can do to remember dragons, and indeed to remember China…
Play wild dragon games…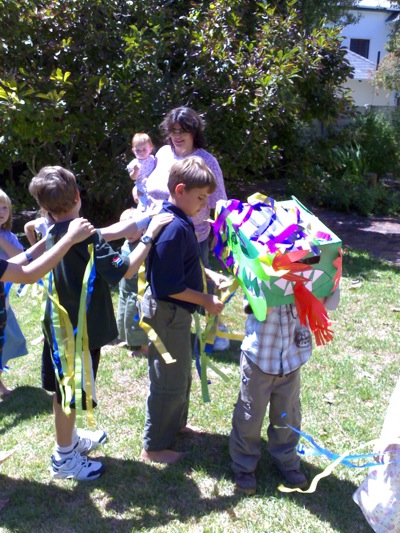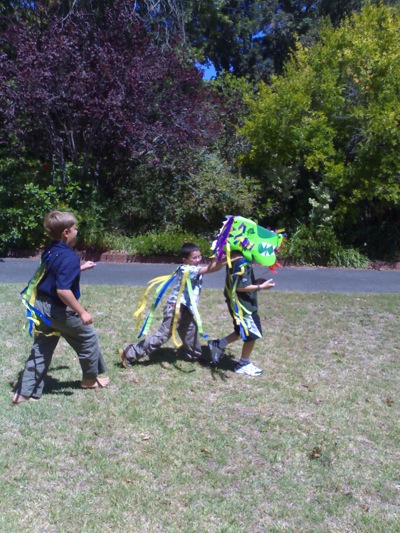 Bake a dragon cake…
Draw a dragon or do some dragon coloring.
Or how about make a dragon craft:
You will need a glue stick and some scissors:
And you will need to download and print this template from Family Fun. I printed it on a whole lot of colorful paper… and then we snipped out the pieces…
They used a strip of wired ribbon, we just used some lovely striped paper I found. We cut it into thin strips and glued the strips together and then everyone wanted theirs to be folded, so we folded our strips…
Then we all grabbed our necessary bits and pieces for the head…
And plotted and planned,
And next time I looked there was a pile of dragons on the table.
So don't forget: If you see a dragon pray for China.