So I mentioned on Friday, in The Week That Was – Again, that we had received our first ever fan-mail – a white envelope addressed to "the se7en" and that it included a project…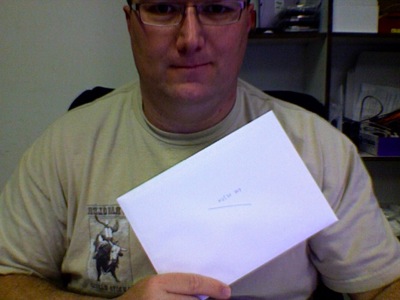 Well here it is…
A copy of a great little book called "A Gift for Madiba" by Evelyn Benatar and illustrated by Diane Johnson-Ackerman. Basically, it is the story of the life of Nelson Mandela, affectionately and universally known as Madiba… and his life "through" the eyes of his clothes. It has beautifully bright illustrations that would appeal to any child. It is lovely and a great story for kids to learn more about our National Hero.
Anyway, on the back page there is an opportunity to design your own Madiba silk shirt – so that's what we did…And here comes a major shirt project.
I whipped up some shirt outlines on all sorts of paper and off we went.
Marker Shirts:
We started with markers on brightly colored paper.
Pastel and Ink Shirts:
We quickly moved on the pastels because they are so bright and smooth and silky…
Then we had to smother the pasteled shirts in food coloring (I never buy colored inks, because food coloring is so cheap and bright anyway!).
Watercolor Shirts:
That wasn't enough, so we brought out the water colors.
Collage Shirts:
Finally, to satisfy the artist in all of us… we chose some brightly printed paper…
I quickly drew some rough shirts on the back,
We smothered the bright side in watered down cold glue;
Then we dropped all sorts of collage goodies on them: stamps, tissue paper, tiny flowers and feathers (I only just managed to avoid glitter – saved by a snack, again!!!).
Finally:
In the dead of night and a lot of snipping later, by the mother person, we could wake up to a strings of silk shirts for Madiba.
With lots of love from The Se7en Hoods.
Not to mention a special thank-you to our benefactor – thanks for the great gift!!!