So it warmed up and spring thought it would spring…
We feasted out doors (hang on – we always do that!):
We went for a tramp in the wetlands… No, the tramp didn't die!
And we had a Pipe-cleaner People craft frenzy.
And produced these:
Hood #1: Discovered the Lord of the Rings on Monday,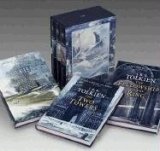 Read the whole thing by Tuesday (yes he is prolific!); Established a whole new world; And reinvented himself as Gandalf.
Hood #2: Climbed the walls (I don't know why) and did a moment of school – just one.
Hood #3: Arted and Crafted.
Hood #4: Continued his paper doll frenzy and then couldn't decide if he would be a smart man, a space man or a pirate?

Pirates won the day… the week!
We played pirates on the deck…
Then, we played pirates on the rock…
And we played pirates on the "ship"
Some mates couldn't raise themselves from their hammock.
Hood #5: Read some cook books and planned some more Celebrity Chef events.
Hood #6: Swung on a swing from her biggest brother, did some sticking and did some arting… she is all the feature of this weeks Home Truth, that I will post a bit later.
Hood #7: Got a bit more mobile, got a bit cuter (hard to believe!) and grinned her way into next week.

And then passed out… Oh! The heady fatigue after a day of wriggling.
Have a good weekend.