This post follows from the previous post: Se7en of the Best Art Appreciation Resources for Kids. When it comes to teaching art history and art appreciation we have a two fold attack. Immersion mentioned in the previous post and practice, which I am going to talk about here. We usually have a painting of the week balanced on our school display spot (on top of the tumble dryer!) and an associated great artist.
Firstly we do a small project once a week and we take a masterpiece painting from one of the resources in the previous post and rather than just copy it we make a small project of it: If it is a watercolor, well we do something with watercolors and if it is a sculpture we may sculpt and so on – just to get a feel for the work and it helps to fix in our minds who the artist was and a couple of facts regarding the work. This is really relaxed and something I wish had been part of my education.
Resource 1: Apart from the resources in the previous post, a book we totally love and make use of a lot is another Sister Wendy book: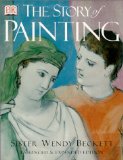 Think of this as a timeline of Art History – it is a lovely, lovely book with heaps of great works and lots to read. In typical Dorling Kindersley Style it is written in a snippet format, great for younger readers to read, but the information is not particularly geared for kids and is really interesting for all readers. Every couple of pages there is a blow-up of a painting and you can have a look at the details of a masterpiece close up.
Secondly, I just put an age appropriate art history book onto their pile of school reading for the week and off they go: one or two pages a day and like most of their school topics before you blink they have covered a whole lot of work. They keep track of what they have learnt in their journals – these are not great masterpiece just notes to themselves to help them remember the points they need to remember.
So here we go: A look at what they are doing:
Resource 2: Hood #1 is in grade 5, is using this book: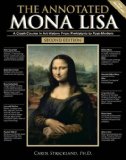 This is a beautiful book winding its way through the history of art along a topical timeline. The information in this book is dense, no word is wasted and the amount of information is amazing. The kind of book you can easily read a couple of times and still be learning. He is marching his way through it, two by two pages. Here is a page from his journal on the differences between Romanesque and Gothic Architecture. The comparison is between a Romanesque Church: St Trophime, Arles, France and Reims Cathedral, West Facade, France.
Resource 3: Hood #2: is working through this book: Which is full of masterpieces from the National Gallery in London. The works are gathered together in topics following the development of art through time. This book is internet-linked to some great sites, which really appeals to this gadget boy.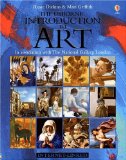 This is his version of an International Gothic Clock after reading about The Very Rich Hours: May, by the Limbourg Brothers.
Resource 4: A slightly younger version of this book, which is also based on the National Gallery in London, is this one. It has slightly less detail but is fabulous – just enough to read on a two page spread and keep younger children interested.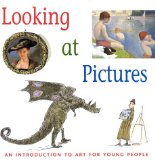 Resource 5: Hood #3: is in grade 1 and we are reading through this book together: It is lovely. Great and entertaining works that she wants to know more about and she is usually inspired to write something in her journal on her own.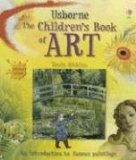 After reading about Henri Matisse's Snail, she did her own blocky flower with a yellow sun and some blocks of blue sky.

Resource 6: Hood #4: is working through Sonlight's Pre-K course this year and we are looking through this fabulous book: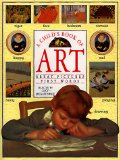 This is his rendition of Pablo Picasso's The Sailor (1938):
Resource 7: Finally another resource for Art History would be the internet. Most art galleries have a good fun interactive kids section. For instance The National Gallery of Art in Washington, DC has a brilliant site for kids. And Graph It also has a great list of projects relating to great works of art.
I really wish that I had learnt more about great art and artists when I was at school but I am having so much fun learning about it now perhaps it is better that I didn't!!!