This week I have something for everyone…
First things first here is a cute and hearty word search, with all the words from 1 corinthians 13:4-8. I got the word search from The Kids Sunday School site, which is a great resource for all things Sunday School.
And now a Review: For Men Only and For Women Only by Shaunti Feldhahn.
If you follow this blog you will know that I am totally awful at birthday gifts for the father person. Not to mention Valentine Gifts – socks for crying out loud!
Anyway one year in absolute desperation – last minute on the day standing in a closing book shop with about five small children – I had to get something. So I grabbed these, honestly they appealed to me and I kind of hoped he would like them too. And I know the covers are a bit insipid for a manly man to venture into them. You know the kind of man that loves to read relationship books – not at all.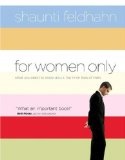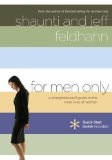 Anyway, I dashed home and read them both – a chunk of bread for supper, I couldn't put them down. They are so brilliant, first I read For Women Only – it's all about how men think… Couldn't believe a word I'd read!!! So, without pause, I went on to read the For Men Only – all about how women think, well it was spot on… time and time again. Here is a book that knows how women think and how women feel and what's more how men can translate that, interpret it and use it. So I ever so tactfully started asking if he felt like this and like that about a couple of things in the first book – he looked at me like I was mad and said: "That's how all men feel." And I casually picked up my jaw off the ground and said" "Oh!" and reread the book with a whole lot more attention!!!
Meanwhile, birthdays aside, I really wanted the father person to know how I think about things so I dashed to audible.com and got the audible versions – popped them on his ipod for driving in the traffic! Problem solved.
So, I asked him what he liked about these books: "They are not touchy-feely-airy-fairy relationship books." She collected her data from 1000's of interviews and results of surveys with real men and women – so it's not even her opinion. The information is presented as fact (survey results) and therefore so manageable for a guy.
After years of thinking we were fairly good communicators we discovered words that we use that are the same – spelt the same, look the same, are not the same. A man's idea of security, for example, compared to a woman's idea of security are so distinct that you are not even vaguely comparable. So much for communicating!!!
Anyway these books are not the definitive guide to a good marriage but they are packed with ideas that can only help you have a better marriage. Apart form that they are a jolly good read, quick, light and to the point.
So we love these books and highly recommend them if for no other reason that you will get a whole collection of new things to talk about together.
And lets try not to forget our Bible Verse of the Week Project, here is the seventh verse:
Bible verse of the week: from the Bible Gateway
36 For from him and through him and to him are all things.
To him be the glory forever! Amen.