Last Sunday I posted Sunday Snippet: A Patricia St. John GiveAway… and promised the winner by today.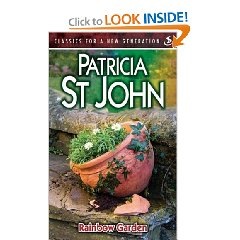 The winner was carefully selected, as usual, by Hood #6, who has no bias or leaning towards letters or numbers and so no preference for any of you!!!
Firstly thank-you so much to all of you who entered. And thanks again to Christian Book Distributors for giving us another book.

And back to choosing the winner… and we had a lovely lot of you to choose from:
And she couldn't wait to start:
She hopped, she skipped, she jumped…
And finally she chose the winner:
Let's just make sure:
That would be: #8 Sue:
"We're reading 'The Tanglewood Secret' at the moment (my copy from my childhood!) and loving it. I can also recommend her biography – an amazing book! I love the way her stories show how God can work profoundly in the lives of children, saving and changing them."
Congratulations! We hope you enjoy your book!
Then she mopped up for me. What fun!!!
That's it, don't forget to come back for our next brilliant GiveAway…