Last Sunday I posted our Sunday Snippet: Another Patricia St.John GiveAway…and promised the winner by yesterday.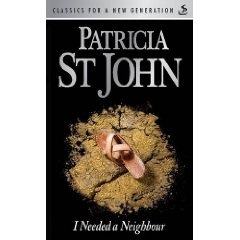 What can I say we have been busy with Christmas Carols and late night ice-cream dates and we baked you some cakes to apologize for keeping you waiting:
The winner was carefully selected, as usual, by Hood #6, who has no bias or leaning towards letters or numbers and so no preference for any of you!!!
So all the entries were popped onto a cupcake… sorry the yellow numbers didn't show up well but numbers 1, 2, 3, 4, 5, 6, 7, 8, 9, 10, 11, 12, 13, 14, 15 and 16 were all there!!! And a couple of blanks… we needed the extras for feasting!!! And then we had the great decision time:
Decisions, decisions, decisions…
Nearly there…
Nearly there…
And we have a winner…
# forty-three-seventeen-nine
And that would really be #6, and #6 was:
Delene // Nov 30, 2009 at 9:51 pm
Would be great to win her book.
As usual I have to thank Christian Book Discounters who kindly supplied the book for this GiveAway…

Thanks to all of you for entering, and keep on entering … better luck next time!!!