It is still sunny, but let's just say the stuffing has been knocked out of summer! The days are shorter and it is dark when the kids go to bed – and they cannot see me sneaking off to blog!!! Also even though it is hot when you move around it is indeed a whole lot cooler, I know because our afternoon swim has become a whole lot quicker!!!
The most obvious thing about our week: Se7en are back in school – and loving it!!! Wouldn't you like to wake up to a table stacked with fresh new books…
There were strange head dresses!!!
There were friends coming over for dinner and books:
There was a wild girls-only marble event:
There was architecture…
There were stories…
There were repairs to the bench (at last!) and a new spot to catch up with each other and share a snack…
There was weaving and arting:
There is an obvious reason for our book of the week, this book was read to me about a million years ago, gotta love it!!!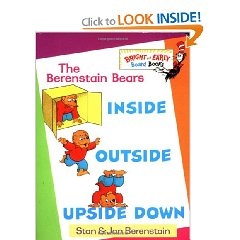 Anyway this is what the Hoods got up to this week:
Hood #1: Just loved his new pile of books!!! And even took on his math with a skip and a jump – long may it last!!!
Hood #2: More school and some sort of triple story swinging bunk bed was constructed… I am so glad they used their little sister's baby dolls rather than their little sisters as potential "victims."
Hood #3: Has taken on kitchen duty and all salad preparation is hers… and she got stuck into school…
Hood #4: Discovered that an entire weeks schooling cannot be done in fifteen minutes anymore… and he built a Zoobartment block…
Hood #5: Spent ages drawing chili's for his outside arting… practice for his cook book one day!!!
Hood #6: Is up and ready for school first every morning… done five minutes later – "That was a good days work." !!!
Hood #7: Ponders her new found freedom, now that almost everyone else is busy with school!!!
Hood #8: Has taken over the father person's seat and let's face it: "The Multi-Chinned Advisor is in…"
That's us!!! Hope you are having a fun weekend!!!