Another week that was… and we have been cold!!! Certainly a lot more blue on our calendar than we had this time last year and it really doesn't help to see 90 % of all other bloggers enjoying their summer!!! I will not complain our days are glorious and another blanket on the bed makes ALL the difference, why am I so slow to get round to this every year!!!
Meanwhile our windowsill garden is sprouting galore:
And the poinsettias are spectacular:
Really spectacular:
Otherwise we went with friends to look at penguins:
And the penguins looked back at us:
And their babies are too cute:
Otherwise South Africa is wild with enthusiasm… Almost every car is smothered in flags and the sound of Vuvuzela's is no longer just coming from our house but every person on every corner is blowing them – all day and all night… Fun times!!!
We were gifted… a whole bag of Crayola's from a friend returned from afar… and a heap of exciting things from a friend in Australia… Just look at those hats!!!
There were frog games:
There was some serious concocting…it took more than half the day and lemons and heaps of herbs and mustard and vinegar, and a dash of this and a dash of that and a couple more dashes and then sieving and pouring and … and chopping and grating and zesting… I could go on!!!
There is evidence that we live with an eight month old, seriously…
I have been visited by a number of little people dancing along my keyboard…
And a birthday, which means a trip to the ice-cafe:
And ice-creams all round:
Our book of the week, well I have read it through twice already in a week and hence it's claim to fame, has to be: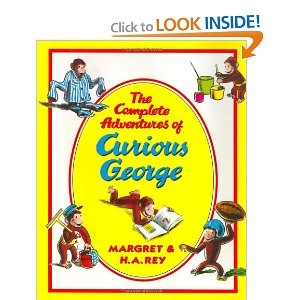 Hood #1: Did a heap of work, like everything is up to date… we have a whole lot of things looming and he wants to partake!!!
Hood #2: Has a heap of work to catch up on… and did some slaving away!!!
Hood #3: Thought I wouldn't notice as she read her way through a whole pile of these books:
Hood #4: This spy went out in the cold to see if he could see his father person coming home across the bay…
Hood #5: Sat in the garden bench and dreamt some elaborate dreams… and made some elaborate plans and told some elaborate tales…
Hood #6: Discovered couch time with her little brother is not quite as relaxing as she might have thought.
Hood #7: What can I say – she is a great help in the kitchen!!!
Hood #8: Has discovered Hide and Seek and his siblings have discovered how easy it is to "hide" from an eight month old.
Not to mention he discovered a book – with a fluffy sheep that felt just like his beloved bath towel and he is in heaven!!!
That's us !!! Have a Great Week!!!