From a freezing wintry Cape Town, here are our calendars…
Firstly the Calendar Collection:
Here is our weekly picture celebrating Hood #8, whose brother will fly him all day – because it makes him laugh!!!
And here are our links for the week:
14 June: Flag Day

14 June: World Juggling Day

15 June: Magna Carta Signed in 1215

15 June: Benjamin Franklin's Kite Experiment 1752.
16 June: Youth Day 1976 – South Africa
16 June: National Fudge Day

17 June: M.C.Escher's Birthday (1898)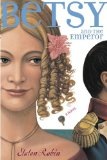 18 June: Napoleon defeated at Waterloo in 1815.
19 June: First Organized Baseball Game in New Jersey, 1846.
19 June: Garfield's Birthday 1978.

20 June: Bald Eagle Day.
20 June: International Picnic Day.
20 June: Father's Day.

That's Us – Have a Good Week!!!