So Advent has begun and I can't be the only person in the world who hasn't yet got our Advent Calendar made let alone up!!! Tell me!!!! We did a big push today and we are good to go with Advent!!! I really need to get our Advent plans up and running, because while I don't buy into all the hype of commercial Christmas's I do want us to have fun family times together and I think it is important that my kids to have happy memories of the anticipation of Christmas. So here is our Advent board as it stands right now, full of daily projects and things to do.
Se7en things we are doing for Advent this year…

Around the World Advent: We are whizzing around the world, 24 countries in 24 days… just to see how Christmas is celebrated around the world. Here is a list of resources if you want to follow the journey "here there and everywhere!!!"

Arbor Advent: Our garden has suffered, while we have been so busy with school so we are going to do 24 days of garden clean-up and plant a plant a day… I am hoping that one small step will lead to giant leaps – I can hope!!!




An Action A Day: Folk claim it is better to give than receive and we all know that small acts create great deeds, well we are taking this to heart. Since we just read The Whole Wide World Together and we are going to work our way through the TearFund Website and others like it and raise our awareness of twenty four issues… Even if we are only arm chair activists we will be more aware of the world around us after 24 days of action. (Keep reading for a GiveAway).
The Jessie Tree We do this every year, my kids love it!!! It is and this book tells the story so well!!! And I know you can make elaborate Jessie Tree symbols out of felt and spend hours creating them but I am very happy with printables!!!

Fun Flags: There is a flag for each day with a list of our fun goodies on the back of each flag. Baking, crafting, gifting and outings… all get popped onto the back of the flag. I have popped our schedule on there so that our christmas tasks actually do get done!!! We do have a Christmas plan and we stick to it, but I do need more than a little bit of a reminder to start baking cookies three days before our cookie swap!!!

Heaps of crafting, making and decorating: Last year we made elf doors, and we will have to think of something else this year!!!

Christmas books: We always read the same books at Christmas time – we round up all the Christmas books we can find around the house but our two favorites have to be:
Games, Games, Games: We love games board games, card games, really any games but we just never ever get round to them. During December I make sure that we play a game a day… and I make sure I play it with my kids, its a priority!!! Somehow having a mother person join the game soothes the stress and wild claims of injustice down to a manageable level!!!
I would say: that's us … but I thought I would give you a snapshot of Day One:
So here is a quick look at our Advent after one day and we will keep you updated as we go… every couple of days.
Around the World Advent: Austria.

Arbor Advent: We planted a heap of tomatoes, hopefully we will have twenty-four stripes in a couple of weeks time.

An Action a Day Advent: 1 December was World Aids Day and in a country with the highest rate of Aids per person in the world where so many millions of children have been orphaned because of Aids we had a lot to talk about. (The GiveAway is at the bottom of this post).

The Jessie Tree: Jesse, Isaiah 11:1 A shoot will come up from the stump of Jesse;
from his roots a Branch will bear fruit. The stickers on the right are for plotting the flags of our countries on our map as we whizz around the world.

Fun Flags: We always start Advent the same way…
Crafting: Setting up our calendar was quite crafty enough for one day!!!

Reading:
Games, Games, Games: We started small, really small with snakes and ladders… I know it has to improve!!!
That's us…
Well one more thing… A GiveAway: as a reward for reading all this way I have a copy of Aids Action to Give Away… it fits right in with our first day of Awareness… It is an excellent book that covers a whole range of themes regarding Aids and it's victims. Really about the compassion and care of victims and those around them. It is a very easy read and packed with anecdotes. Click on the Image to read more about it…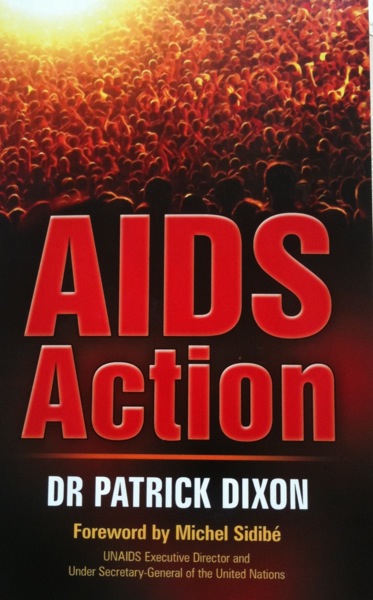 Our GiveAway Books are open to everyone: If you have won a GiveAway before never fear – enter away. If you live on the far side of the world – enter away. Postage takes forever from here but eventually it should get to you! If you would like to enter our GiveAway then just send a comment to this post before the end of Sunday 5 December 2010. Good luck and get commenting!!!