Our garden has been a desert for months now, actually if I think back to when the drought began… it's years. But we have had rain this past winter and we have started to work on a few gardening projects… to bring our garden back to life. I have to say we have become so much more water wise and will never turn on a tap to water our garden again. the water is collected from all over the house… rain is caught, washing machine water, water from the shower and so on…

How to Plant a Tree in Se7en Steps
During the drought we lost a couple of trees, they literally dried out and died… needless to say we started our garden revival with a little tree planting. Some lemon trees and some fig trees are in the ground and we are hoping they are happy there.
Believe it or not, I had never planted a tree in my life before I started
planting trees with GreenPop
a couple of years ago.
Greenpop is an organisation with a dream to plant trees…
in fact more than a dream, they are planting trees through Southern Africa and
they have had plenty of adventures to keep them on track.
The Boy And The Tree
Recently,
Penguin Random House published The Boy and the Tree,
written by Marleen Lammers and illustrated by
Anja Stoeckigt.
The story is about a serious little boy, who had been feeling blue… he wasn't as cool as the other kids at school, and he heads up the hill to ponder life, just a little. At the top of the hill he discovers a tree, and while he is there he discovers why the tree is more fabulous than any of his classmates shiny toys. With his tree he can travel to outer space, he can brave the seven seas as a pirate and more… trees are truly tree-mendous, and so is this inspiring picture book.
This book is delightful, written in rhyme, with a bouncy rhythm… and the illustrations are magical and full of plenty to look at and loads of sweet details. There is loads of inspiration in this story for young eco-warriors. And before you know it you will have little people inspired to plant and grow trees… which is exactly what our planet needs. We thoroughly enjoyed reading this story and found it very inspiring… so inspiring that we dashed out and planted more than a few trees in our garden.
First things first, dig a hole, and much deeper than you might think.
Then add a load of compost into the whole.
Pop your tree into the ground and place soil firmly around it.
Leave a little dip around your tree and fill it with mulch.
Water the tree just after you have planted it.
We like to surround our tree with a circle of stones so that folk don't step on it.
If your tree needs a stake or some protection from the wind, make sure to add it in now.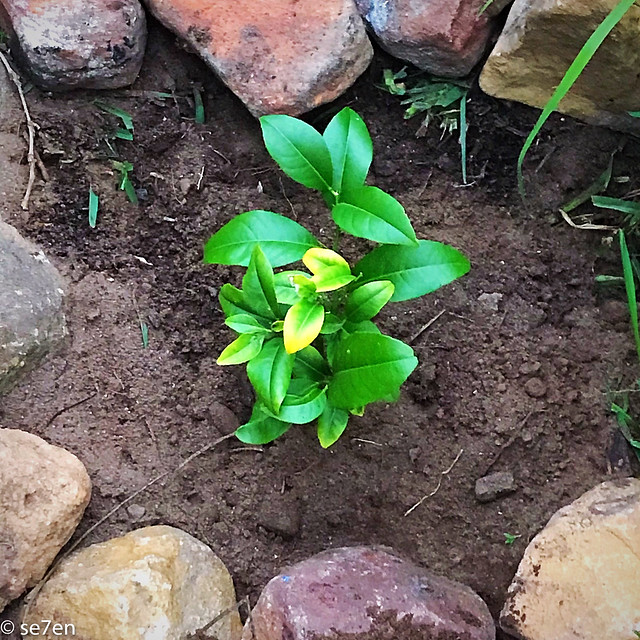 If you need some tree planting inspiration then take a look at this project,
The Great Green Wall.
Otherwise, the book is available in local book stores, and on the kindle if you are overseas. If you would like to support
Greenpop and their inspirational tree planting and urban greening project…
then
you can buy the book through their website.
This book was given to us for review purposes by Penguin Random House South Africa. This is not a sponsored post and opinions expressed are entirely our own.