In my first post on Advent I mentioned what we would be doing for everyday as Christmas draws nearer and nearer…
Here is a summary and links to the se7en things we are doing each day:
And here is a run down of each days activities as we wander our way through to Christmas…
Advent Day 1: Monday
Joke:
What happens if you eat the Christmas decorations?
You get tinsel-itus
Game Played: Bible Eights
Jesse Tree: The Creation – The sun.
Christmas Carol: O Come, O Come Emmanuel
Christmas Preparation: Gift tags.
Bella Dia Advent Craft: Snowflakes This is brilliant – a little info about snowflakes and links to snowflake fun including on-line make your own snowflakes – worth a try! And instructions to make your own cutty-snipity flakes. And if you are looking at snowflakes then you have to look at Maya Made's Snowflakes.
My little guys found the snipping hard, with their saftey scissors the paper was too fat, but I let them draw where they wanted snips and I cut out for them…
My kids were completely magic'd by these. They had no idea what to expect and there faces as they discovered all that paper folding had turned into snowflakes!!! Genuine wonderful joyful surprise!
And we were done.
Wild Card: Visit Friends for a swim – yup! and managed a couple of errands on the way – including stocking up on my standard catering for this time of year… ice lollies.
Advent Day 2: Tuesday
Joke:
What do vampires put on their turkey at Christmas ?
Grave-y
Game Played: DK Games Space Race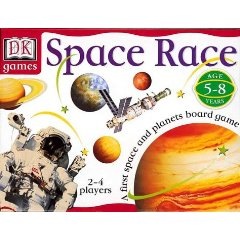 Jesse Tree: Adam and Eve. – two people.
Christmas Carol: Lo, How a Rose E'er Blooming
Christmas Preparation: Actually Nothing!
Bella Dia Advent Craft: Pop-up cards by Robert Sabuda. My little guys made the Christmas Trees. His site has a whole heap of printable pop-ups!
Wild Card: We Tried a New Craft: We saw these on the Crafty Crow: Ojos De Dios or God's Eyes, who found the tutorial here at Gingerbread Snowflakes. I have always wanted to make these and today was the day. They were a lot trickier than we thought they would be for the little guys, which is why they made the pop-up card. This project was a piece of cake for the bigger guys and so it was really a new skill that they now have under their belt.
Advent Day 3: Wednesday
Joke:
What did one Angel say to the other ?
Halo there
Game Played: Cranium Balloon Lagoon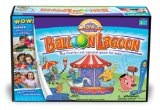 Jesse Tree: Original Sin and an apple.
Christmas Carol: Thou Who Wast Rich Beyond All
Splendor
Christmas Preparation: More gift tags! You would think we were giving heaps of gifts!
Bella Dia Advent Craft: Chenille Wreaths. I couldn't face using so many pipe cleaners so we made these instead:
Wild Card: We read every Christmas book we could find in the house… about fifteen of them! And started to prepare for our play that we were putting on for the Carol Service at Church.
Advent Day 4: Thursday
Joke:
How do cats greet each other at Christmas?
"A furry merry Christmas & Happy mew year"
Game Played: Uno Card Game.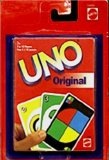 Jesse Tree: Naoh and the Flood – a rainbow.
Christmas Carol: O Little Town of Bethlehem
Christmas Preparation:
Bella Dia Advent Craft: Tissue Paper Ornaments.

And while we all sniping and cutting and making paper ornaments and dragon was reared up!!!
Wild Card: Internet Fun: Read every single Christmas Story we could find on Looky Book – and if you do nothing else today go and visit Looky Book!
Advent Day 5: Friday
Joke:
What do angry mice send to each other at Christmas?
Cross mouse cards
Game Played: DK Around the World.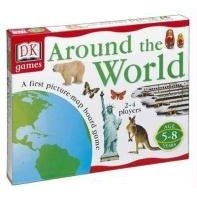 Jesse Tree: Abraham and stars in the sky. A whole heap of stars.
Christmas Carol:
Christmas Preparation: Also we drew straws for which Hood gives which Hood a Christmas gift… No I for one do not want 49(!) little stones or scraps of string or whatever all carefully wrapped and lying around the house… so each of them will make a proper gift for one other Hood in the home… These are the most secret, most treasured and most anticipated gifts of the whole Christmas event!
Bella Dia Advent Craft: No Glue, No staples, Paper Garland.
Wild Card: They were gifted: Dipped into my science supply box and let everyone have some science kit fun.
Advent Day 6: Saturday
Joke:
How do sheep greet each other at Christmas?
A merry Christmas to ewe
Game Played: Snap
Jesse Tree: I couldn't find more Jesse Tree posts in the usual blog, so I switched over to these printable pictures.
Christmas Carol: Once in Royal David's City
Christmas Preparation: More play practicing… these are the innkeepers kids… trying to sleep on the most exciting night that Jesus was born and all these guests kept knocking on the front door and disturbing their sleep.
Bella Dia Advent Craft: A Bakers Dozen: more cookies!
Wild Card: Awesome Outing: Took a trip to stories at our favorite book store for stories and then on to ice-creams down the road…
Advent Day 7: Sunday
Joke:
Knock Knock
Who's there?
Wenceslas
Wenceslas who?
Wenceslas train home?
Game Played: Patience
Jesse Tree:
Christmas Carol: While Shepherds Kept Their Watch!
Christmas Preparation: Today was all about getting back to the Carol Service in Time…
Bella Dia Advent Craft: Popsicle Stick Stars. Note to self – Stock up on Glitter. And while everyone made beautiful stars – some alternative person (hmmmm) made a tree!!! Now who could that be!
Wild Card: Awesome Outing: Church Carol Service… Did a family skit and sang heaps of Carols.
And Hood 1 played the trumpet.
Then went on to look at the city Christmas lights in the dark night!!! Very Exciting, so exciting that I never took a single pic!
And that was our first week of Advent – and now you know why all my Christmas preparation has to be done on November… because we are having far too much fun in December!