Well we all wished we had been sailing…
With good friends…
But we didn't, we did whole lot of errands instead.
We did read a whole ton of books and grab a heap of really fat ones because there will be no trip to the library next week…
We made some Alpaca hats:
Some early risers discovered Popeye:
Summer hit us with a vengeance and we hit back with ice cream…
Hood 1: Left a little offering on my computer.
Hood #2: Read some books…
So did everyone else!
Hood #3: Made lots of little hats…
For our marshmallow snowmen:
Hood #4 and Hood #5: Put their dogs out for supper…
And in a quiet moment had a discussion about Christmas:
"So what do you think about this whole Christmas thing?"
"Well, I for one am loving it."
"Yeah, I am so excited I can't wait"
"Well, I can… because when we stop waiting it will all be over."
Hood #6: Made me a shopping list of note.
Hood #7: Discovered the world of arting and knows that if she crawls under the bench, under the table then I am very unlikely to interrupt her project.
And after last weeks mad rushing around twice this week I was totally forced to rest… the first time was by choice… we went to visit friends for lunch and we lingered and chatted and ate chocolate all afternoon while the kids happily played and exhausted themselves round the pool.
The second time was less of an option, more like divine inspiration and I trailed along for the ride…I have mentioned before that the average South African home is as secure as Fort Nox… the crime situation is just not funny here. Anyway as I stepped out the door with our library books for the library outing I slammed it shut and my keys were inside: waha-oops. Needless to say we couldn't get back in by any means (forget breaking a window or door there are bars in place, we couldn't get out the gate, it is mechanical… so there we sat: from ten in the morning till the father person came home early at about four and rescued us. A friend did bring us lunch and passed it through the gate – really like critters in a zoo…this raised our spirits somewhat and kept us going… Luckily I had all those library books to wade through again. Which leads to the book of the week: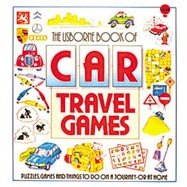 Luckily this was in our basket of books and it kept everyone busy for at least an hour. It is full of puzzles, games, quizzes brilliant fun and blessed relief!
So for the second time in a week I was left doing "nothing" no computer, no chores and no camera to document it! How bizarre is that! But I did get to sneak a trip to the library later and choose books for the next two weeks in peace.
That's it… Have a Great Weekend.