In the spirit of writing the word on our hearts, one of our favorite music cd's, ever is: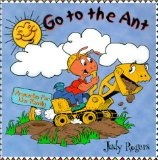 It is a collection of the most delightful songs, based on the book of Proverbs and written by Judy Rogers. If you would like too you can take a look at the lyrics to all the songs here. Songs about the hard working ant as apposed to the sluggard, the school of the fool and the tongue which can cut like a knife.
We like these songs so much and we all know the words off by heart maybe because at first we had the tape and we literally listened to it until it wore out and then we discovered the cd and we have listened to that ever since. The music is fun and the songs are catchy but not in maddeningly childish kind of a way. So often a cd that is marketed as a kids cd can drive the associated adults half barmy. This one is so lovely that I don't mind listening to it for the se7enth bazillionth time. In fact, I will even enjoy it – again!
There are two coloring books associated with the Cd and here are some free coloring pages from the books to try out.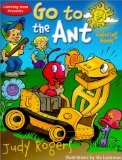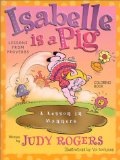 And I introduced our Bible Verse of the Week Project and here is the third verse:
Bible verse of the week: from the Bible Gateway
Ephesians 2:8-10 (New International Version)
8 For it is by grace you have been saved,
through faith—
and this not from yourselves, it is the gift of God—
9 not by works, so that no one can boast.
10 For we are God's workmanship,
created in Christ Jesus to do good works,
which God prepared in advance for us to do.