Photography has become the latest passion around our home just lately. Our Gadget Boy, Hood 2 got a digital camera for his 8th birthday, and Hoods 1 and 3 laid claim to two others that were waiting for eager owners. And before I knew it this became the summer of photography.
I popped into their notebooks and typically:
Hood #1: Has written a time-line of photography.
Hood #2: Who has only taken his camera apart and put it back together about 7 bazillion times, has a diagram of the workings. I never cease to be amazed that it still works – to each his own!
Hood #3: Has been creating artworks from photographs she printed out.
I specially haven't given them any photography books, just the cameras and pretty much left them to their own devices. I wanted them to get totally familiar and comfortable and try things out for themselves. Once we get back to school I will get a couple of photography books from the library – just to keep them motivated and interested during term time. I like this one because it is easy and fun, full of projects that are doable for kids.

And you can't beat an eyewitness book: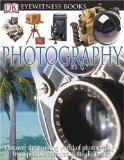 So I gave them se7en photographic tips and set them loose into the world at large:
Take lots and lots… no harm comes from deleting the flops.
It is a bit awkward to take good pictures if you are bouncing around – keep that camera still.
Look at the frame, how many trees have tops and bottoms removed.
Watch your background, you don't want strange things coming out of peoples heads.
Try a different angle – how would the picture look if you turned the camera slightly.
Play with the Zoom button.
Take your camera everywhere – no problem with this one!
And here are se7en photographic games we have played:
The Great Camera Hunt: We went through the house for long forgotten cameras, mostly they are from before the days of digital and so we never ever use them.
We found an ancient box camera from my youth – seriously, I took my first pictures with this. We found a tiny little camera that I used all through high-school. My waterproof camera that I got by saving small change and used my entire working career. The father persons fancy schmancy camera. Hood #2's spy camera that looks like a juice box; and then enter the world of digital – amen and no more paying for processing. At the same time we looked at a box of old photo's, actual glossy prints – you know where you are concerned for sticky fingers on the pics. And looked at a couple of photo albums. They were astonished to discover that you used to get packets of glossy photos from the chemist.
Pop those People: Take a photo of everyone you come into contact with for a whole day. It was amazing to discover how many people my unsocialized – homeschool kids connect with in a day – one of them, Hood #3, had 38 different people jammed onto their memory card! Not just passers by, actual people they interacted with.
Mini-World Adventures: Make a mini-world and photograph it. Take a day in the life of this little make-believe world. Hood #1 loved this so much I think he would like to make a career of it!
Mysterious Images: Use that zoom! Here are se7en of them by Hood #1 and I will pop the solution at the bottom of the post.
Word Search: I pop a word on a post-it-note on the fridge door (they need to find me se7en of these items). The first person to see the note can grab it and set out. Today we had trees by Hood #2 and rainbows by Hood #3. The possibilities are simply endless!
Frantic Fetch: I sent them out to find as many pictures of a certain item with a time limit. In this case it was flowers in ten minutes. Hood #1 outstripped the competition and here are his offerings.
Serious Scavenging: Camera's lend themselves to fantastic treasure hunts… even basic things like bring me a photo of something beginning with each letter of the alphabet.
In the previous post: Se7en are Not In School I mentioned that we would be giving you a challenge…
Here it is: As soon as I have posted this I am going to put this photographic scavenger hunt up on the fridge. They will have to find and photograph these Se7en favorite things:
There favorite spot in the house
Something that is their favorite color
Something that reminds them of their favorite book
Something that reminds them of their favorite person
Something that reminds them of their favorite animal
Something that reminds them of their favorite place to visit
The nicest thing they did all weekend
If you would like to join us and do the same scavenge, wherever you are then tell us about it. Have a look at our results: and if you blog your own then feel free to leave a link to your photographs in the comments.
Mysterious Images Solutions: The bathroom tap mixer, peeled patch of paint, lounge cushion cover, metal bird sculpture, piece of bark, part of woven picnic blanket, garden bench.
Word Search – 7 Trees: banana, poinsettia, avocado, fir, wild olive, bay, frangipani.
I popped this post onto the Works For Me Wednesday Site – go and have a look there for all sorts of tips on absolutely anything.