Well when we were young and newlywed we used to buy ourselves an Australian Woman's Weekly Cookbook once a month. And this is where we first met Greek Easter Bread and started our Easter tradition of baking it. Over the years our recipe has evolved somewhat but this is where we got the idea from first.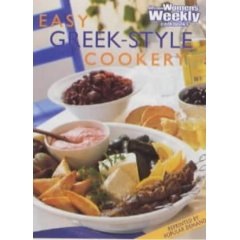 It is the time of year that we do all things Easter so last week we made Hot Cross Buns. And this weekend we will be baking mountains of Jelly Bean Biscotti because they totally are our Easter Fare!
So here we go, this is what you are aiming for: Greek Easter Bread, it is so delicious and your house will smell so lovely that it will literally get munched as it launches from the oven.
Let's Meet The Players:
For the Bread:

1 packet of dried yeast
1/3 cup castor sugar
1 cup warm milk
3 1/2 cups cake flour
1 teaspoon salt
1 1/2 teaspoons ground all spice
1/2 teaspoon cinnamon
90 g melted butter
2 eggs lightly beaten
2 teaspoons lemon rind
1 egg lightly beaten to brush before baking (keep this aside).
Let's Play the Game:
Step 1: Let's start with those amazing red eggs. Pop the eggs into a pot and cover them with cool water. Add the food coloring (enough to make your water really red) and vinegar and bring to the water to the boil. Boil for ten minutes. Once the eggs are done let them cool on the side. When they are dry polish them up with a dash of oil. Leave them till you need them later.
Step 2: Put the yeast, 2 teaspoons out of your castor sugar, and warm milk in a bowl on the side to stand.
Step 3: Pop all the remaining ingredients into the a large bowl. By the time you have measured and zested and melted and lightly beaten, then your yeast mixture will be ready to add into the bread mixture too.
Step 4: Mix your dough into a kneadable ball. Once it is in a ball, turn it onto a floured table top and knead for about ten minutes.
Step 5: Leave your dough covered in a greased bowl for about an hour, it should double in size.
Step 6: Then divide your dough into three and roll it out into long ropes of dough.
Once you have done that you are ready to plait your ropes.
Then twist your plait around into a circle.
Place your shiny red eggs onto the ring at 90 degree intervals. Cover it with plastic wrap and leave it to rise again for about another hour.
Step 7: Brush your bread dough with the beaten egg you set aside at the start. Bake it in a pre-heated hot oven (200 degrees Celsius) for about 5 to 10 minutes and then turn the oven down to 180 degrees Celsius for about another twenty minutes. A skewer should come out clean when it is done.
I would say put it on a cooling rack and all that but ours goes straight onto a tea towel and gets slivered up and devoured with butter while it's warm.
Hope you enjoy your Easter feast!!!