So here we are:
After a week of freezing wet we are thawing and having a glorious sunny, warm weekend…
Spring is springing and it is lovely!!! The snow on the distant mountains has melted and the nip in the air has gone. And very soon beds will be easier to make with just a toss of the duvet and the thought of blankets far from everyone's mind!
New shoes – again, for the big boys – they need them for once or twice a term (which I find most annoying) and the music school sent a letter home saying absolutely no takkies (sneakers or running shoes to all you foreigners – takkies is a South Africanism). Anyway here they are receiving their awards at this years prize giving the other night, really poor photographs I know, but I had to put them in just to say: Are my children just a little bit shorter than their classmates!!! Like really short!!! Did they forget to grow?
Hood #2 seemed to walk taller after the event and I asked him if he was pleased with his award. "Oh no, I am elated!!!" Long may his joy last.
Otherwise there is a new game in town and all you need is some felt scraps. They have played and played and then played with this some more from dawn to dusk everyday!
Not to mention a new national sport…
And no they are not traveling the se7en seas or exploring distant lands, neither are they consciously poking their noses right into the neighbors garden but they are making the most enormous amount of excited noise. Look again: bottoms up…
"What are you guys doing?"
Heads about turn: "We are hunting for crickets!"
Meanwhile, the painting frenzy calmed down and our sink was full of dishes for once. That's what happens when you celebrate the father person's birthday and just can't face the dishes!!!
In between mountains of Spring laundry as I washed everything for the ten millionth time we had a baking frenzy. And our book of the week will have to be Rachel Allen's – chosen by the Hoods for their father person on his birthday.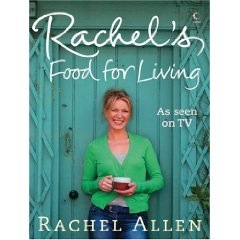 So let's take a look at the Hoods week:
Hood #1: Has taken on the task of his little brothers school reading and they are having a lot of fun and secret meetings to cover all the topics. Not to mention great artworks and numerous notebooks to prove that the knowledge is past on.
Hood #2: Was thrilled to discover that he can take his robot to pieces, well I would call it shrapnel and then was able to put it back together again and it worked!
Talking of repairs, there was a curious incident of the glue in the night. Not actually in the night, but it was a curoius incident! A couple of weeks back I spoke of our jalopy and the broken windscreen wipers. Well someone, with an inventive mind (hmmmm), repaired them with contact glue – read great globs of glue dripping down the windscreen – how helpful is that. That same inventive hood went on, after a long lecture on how lucky it was he didn't use superglue, becasue you never use superglue on glass – went to superglue his brothers glasses lenses back into their frames after kicking a soccer ball into them. Needless to say the glasses went in for repairs – AGAIN – along with a fair bit of explanation.
Hood #3: Has been "arting" a lot and discovered that Degas used pastels to draw ballerinas and that was enough to inspire her into creating a plethora of pictures.
And here are my terrible twins, not actually, but they are indeed brothers in arms, plotting and planning their next escapade.
Hood #4: Got totally into the cooking frenzy… beard and all.
Hood #5: Spent the week up the wall and making strange and complicated lego bits and bobs.
Hood #6: Spent her week playing in the dolls house – if she could have shrunk to fit inside it I think she would have. She also had a moment of wailing and gnashing her teeth at all clothing manufacturers… "Why don't all clothes come with butterflies on them? You know most clothes just aren't pretty enough." Now you know, just ask the professional!
Hood #7: Well the bed thief is back in town – caught in the act, so to speak!
She discovered play dough and immense speed all in the same week!
Hood #8: Has spent a lot of time on the deck… watching waves break and listening to our stories as we wind our way through our Winnie the Pooh Collection…
We have laundered, we have prepared and we are waiting… but this little hood is biding its sweet time – patience mother person. If you told me that people can be pregnant forever I would actually believe you!
That's us. And hopefully by the time we write another Week that Was post this little creature will be "out rather than in"…