Forget about days of the week on our blog right now – things are a little fluid because of #8's arrival. But I do have a GiveAway for you…
As usual I have to thank Christian Book Discounters who kindly supplied the book for this GiveAway…

Keeping the Ten Commandments by J.I.Packer, it is a Crossway book and you can click on the image to read a bit more about it.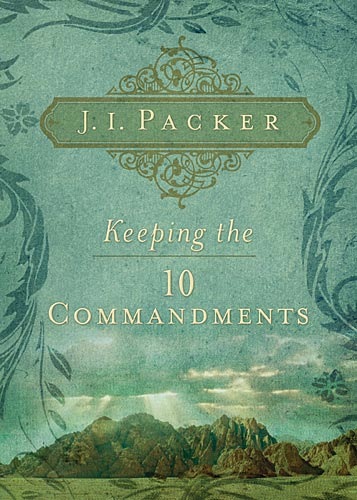 Often the Ten Commandments are considered to be some ancient set rules that are way outdated and were relevant to a few thousand Israelites wandering around in the desert with Moses… but certainly not relevant to us today!!! Interestingly enough even though we often don't think of them as relevant we are not surprised when our kids spend a couple of weeks each year learning about Moses and coming home from Sunday School with scrolls made out of toilet rolls and the ten commandments listed on them!
J.I. Packer explains that rather than a list of out-dated rules that lead to a legalistic life with absolutely no fun, his "rules" provide us with "God's blueprint" packed with wisdom and insights into how to lead our lives in a way that would be best for us in all aspects of our lives. J.I.Packer has written this book with short chapters, easy to read and understand. There are also a couple of Bible readings for digging deeper and discussion questions at the end of each chapter.
Most folk can recite the Ten Commandments – well more or less, and my kids have spent hours writing them down off the wall panel in church when their mind wanders during the sermon… but how many of us actually take the time to think about their application – TODAY! This little book is a great way to quickly bring the Ten Commandments back into focus.
I thought I would do a quick round-up of Ten Commandment Resources for kids on the web. It is a bit of a mix-up of ideas and games and fun stuff to do… all within the theme of the Ten Commandments.
Here we go:
The GiveAway works in the usual way, comment before the end of this coming Friday, 10 October 2009, and I will draw and publish the winner next week on Sunday! – I won't respond to your comments as I do on our other posts because I don't want to be included in our own giveaway.
Our GiveAway Books are open to everyone: If you have won a GiveAway before never fear – enter away. If you live on the far side of the world – enter away. Postage takes forever from here but eventually it should get to you!