Another week has come to pass:
Spring is everywhere:
And our keyhole garden is flourishing – we have never ever actually grown a lettuce before!!!
Otherwise we had a few adventures: Our geyser burst and we had water gushing through the ceiling and out of the light fittings. No water and no electricity and a heap of plumbers lurching all over the place. And another day without electricity for um local repairs, with cherry pickers up and down our street all day. Not to mention getting everyone in the car by 7:30 in the morning for music lessons only to discover the car wouldn't start… I should rejoice at least we didn't run out of gas!!! Basically one disaster followed another.
But we stayed of good cheer and finally had our waffle party…
Lego,
face paints,
and singing in the pouring rain saved the day…
Not to mention our book of the week: This is on my list of books to read every year and frankly now is as good a time as any… and it certainly keeps all my little hoods in one spot long enough for me to gather my wits together.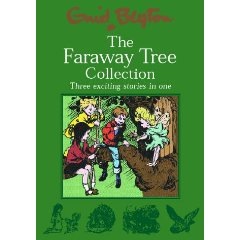 Otherwise we are all loving having an extra little pile of laundry to do each day!
Just look at those little feet and hairy legs!!!
He is very tired all day, everyday… I can't say the same for the nights!
And he is cherished and adored, brought treasures and absorbed, and doesn't do much without having his busy little hands held…
As usual I had a small visitor and I saw a child of mine run faster than the wind to tell me he had found a huge tarantula in the garden. Seriously his very short hair was flowing out behind him because he was running so fast… and here is his tarantula (not), fairly impressive wildlife!!!
And this is what the Hoods got up to:
Hood #1: Practiced his spying and worked very hard on Wild Thing Fort Construction…
Hood #2: Read some books and decided to charge all the batteries in the house with his solar panel, not a bad idea considering the electricity situation around our house this week.
Hood #3: She read and read and read…
Hood #4: Did whole lot of treasure hunting and excavating until he decided that he had broken his arm (he didn't really!!!) and had to spend the week snuggled on the couch with his new brother… like he needed an excuse.
Hood #5: Got some tasty Monday Munchies ready for you, I tell you a mother person leaves the kitchen for two minutes and it gets over run!!!
Hood #6: Took the whole Lego event very seriously, day after day after day…
Hood #7: Got the reading bug!!!
Hood #8: Discovered himself in the mirror… all the while those busy little hands were, well, busy!!!
That's us… Don't forget we have a postcard swap this weekend… Open to everyone, locals as well!!! Follow the link we would love you to join us…
Have a great week!!!