So here we are time for Fabulous Friday Fun again… I am so glad for all the comments last week but couldn't help noticing not one Mcklinky link… So I will be a whole lot less vague this week: Why don't you share your favorite fun brilliant thing you have blogged about lately with your kids: a game, a craft, a recipe, a birthday, a photo… Just something fun you have done with your kids lately.
Here are my favorite things from around the web this week:
And my se7en + 1 link goes to:
Here are the rules for linking up, take all weekend. If you do link up you are welcome to take our button (top right hand side) and pop it in your post or on your blog. And just to help you link up I have a prize for you. Anyone may enter, one entry per person who comments and one entry per person who links up…
I got our prize from the Readers Warehouse bargain bin… and I will tell you again, though I've told you before (!)… If you are a book lover in Cape Town then head over to the Warehouse for the most fabulous book offers ever… These are great big chunky wipe-clean cards, from Usborne (my favorite), with a marker for doing the activities… I know my kids wouldn't bother to wait for a journey to play with these!!!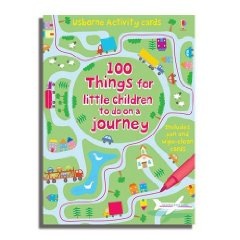 So link away before the end of the weekend or comment before the end of this coming Friday, 22 January 2010, and we will draw and publish the winner next week on Fabulous Friday Fun – I won't respond to your comments as I do on our other posts because I don't want to be included in our own giveaway.
Our GiveAways are open to everyone: If you have won a GiveAway before never fear – enter away. If you live on the far side of the world – enter away. Postage takes forever from here but eventually it should get to you!
Good luck and get linking and/or commenting!