One of the things on our list of fun things to do this past school term was to work our way through this book: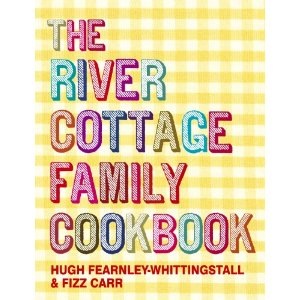 The first chapter was all about flour, who knew all there is to know!!! The different types of flour and which you use for which kind of recipe. And who knew how many little factoids there are to learn!!!
Well I totally underestimated this book – I knew it was going to be fabulous… but it is so brilliant and there is so much to learn and so much to discover and master that we have only managed the first chapter. Now I am not a great one for official school outings but we started this book with an outing and I called it a "Field Trip"!!! Well I got that right, everyone was so enthused and it set the scene for a great study. So here we are a trip to the flour mill… Josephine Mill:
In we went on a very quiet day – not a soul in sight, which gave us the chance to poke around and explore!!!
A basement full of interesting things to fiddle with…
Try our hand at grinding…
Just look at that wheel:
We bought some flour and headed for home totally inspired to live and learn.
Then we filled up our "Journey Journals" with important documentation.
And we were ready to begin reading and baking and reading and baking and then a bit more of the same. Everyone had to try their hand at each step of the way so we only managed one item a week… and have we ever learnt a lot!!! Everyone had to make their bread from scratch, no bread machine for this assignment…
We followed the steps and it was wonderful. It took ages and was so worth the wait!!!

Here is everyone waiting their turn to knead. It really helps to have a team for this!!!

Let the kneading begin!!!

We covered it up, we waited, we pushed it around we tossed it in the pan and we waited some more.

Eventually we baked it…

And finally we ate it warm from the oven with a dash of butter. Extremely yummy!!!!

Pizza: In spirit of cooking from scratch we whipped up some fresh tomato sauce…

We needed a batch of basic bread dough. Split eight ways.

Twist and turn it…

Smear it…

Bake it…

Eat it!!!

Pastry: We had to try the lemon tart and began with a pastry base…

And learnt all about baking blind…

Meanwhile the celebrity chef whipped up some
lemon curd…

Once the curd and the base had cooled we added some cream to the lemon curd and poured it into the pastry, topped it "liberally" with icing sugar and that was it…

Soda Bread and Sultana Scones: We made a soda bread and went straight on to sultana scones.

Flat Bread – Wraps: Frankly this is our favorite quick supper – yum!!
Pasta: We make this quite often, but instead of our usual tagliatelle we made butterflies… just plain fun. And nothing beats the flavor of fresh pasta.

A Sour Dough Bread: Finally, we haven't done this yet, but we will this weekend… we want to start our sourdough starter and watch it grow…
And that was just Chapter 1!!!
We will begin Chapter 2, all about MILK, next week and this could be interesting since I don't think any of my kids have ever even seen a cow up close!!! We will just have to find one!!!
Not to mention this is your last chance to enter this weeks GiveAway.