The weather has changed – it is freezing, by our sunny standards and it is hard to believe that winter has arrived. We usually have a couple of weeks of Indian summer, but none of that this year…it has just been icy. With snow already glistening on the distant mountains, we have been hovering at around 10 degrees Celsius or 50 Fahrenheit in the day… and for us that is cold!!! While it is mostly sunny we did have a glorious torrential storm with more rain than the eye – or ear, could behold!!!
And it was a week off school for us and lets just say we over-achieved somewhat… here is my one and only moment of peace… what can I say they ran me ragged and I ran them ragged right back!!!
There were midnight snacks…
And holiday sibling sleep-over's…
Wintry citrus snacks – yum:
And the makings of heaps of tomato sauce:
There were outings and almost parking garages… that some people really had to try and fill up… because one must…
There was "rock pooling"…
There were hats and trumpets…
There were jokes…
And games…
And bed stealing…
And friends…
There were countless zoob projects…
And visitors…
And laundry…
And stories…
And heaps and heaps of offerings on my keyboard…
And a recovery reward for me!!!
Our book of the week is:
And because of that we had to make the pink soup recipe from the inside cover…
And just because it's been a holiday we have been listening to this – totally fun, short and sweet!!!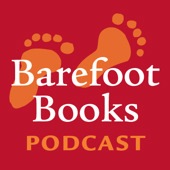 And this is what the hoods got up to:
Hood #1: Wrote some poetry and kept bringing us reptiles… it is snake and lizards season. They come out to laze in the sun and they are too cold to escape. I can cope with lizards but not so well with those slippery snakes.
Hood #2: Whipped up an owl. And got everyone working on his "impending" birthday list!!!
Hood #3: Did a whole heap of crafting and then opened a "draw your portrait" store…
Hood #4: Did a whole heap of pirating and weaving and drawing alongside his Grandfather…
Hood #5: Made a heap of stick men and another whole heap of baking…
Hood #6: Cannot stop drawing…
Hood #7: Loved, loved, loved making bags, and got caught in the rain. She is still small enough to sit back to front in a chair and make puzzles.
Hood #8: Can't stop standing and chasing onions and delving… and laughing and laughing.
That's us!!! I must say I will be quite glad to be back at school tomorrow!!!