The Week That Was Hot Hot Hot…
It was a bit of a reverse week for us as everyone around us is on school holiday and our kids were up at the crack of dawn with lunches packed and good to go for at least the morning… each day. Most of the kids had a holiday program at gym… and boy do my kids love and adore going to gym!!! They scored a spinning class and came home with visions of cycling at least around the world and back…
Some of us are a little more leisurely at heart!!!
My oldest two guys had a really fabulous week and did "Junior Biologist" courses at the Aquarium and they loved every second of it!!! They saw wondrous things, they went behind the scenes, they made maps and dissected things… They learnt so much and haven't stopped talking about it for one second!!!
They made the coolest bags…
Meanwhile, Christmas is coming, there is a sense of that!!!
There was time for Carols…
And finally we began our gift making… why has this taken so very long!!!
And somebody loved it totally but would not, should not, could not do a hand print!!!
So for the foot book man – a foot print seemed appropriate!!!
There was time for swimming…
And afternoon naps…
And someone didn't want him to wake up all alone so every stuffed toy in the house was quietly and strategically placed…
There was time for friends…
And Saturday night pizza feasts…
And there was plenty of planting…
After almost a year (don't even ask why!)… We took a trip to the library…
And it was so good that we stopped right there to read the haul… why travel home two blocks when you can sit right there!!!
And we read and read…
Our book of the week has to be: I have read this about eighteen times in two days… and I think some short people might be working through some issues, or at least trying to figure out how to cope with sly wolves!!!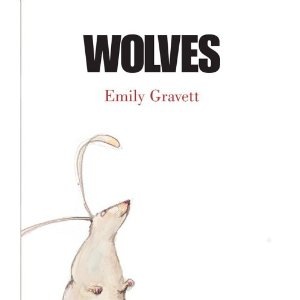 And this is what the hoods got up to:
Hood #1: Produced a small army…
Hood #2:Wondered about the X in Xmas, "asked and answered – shew" and when we were planning to put up our tree… not yet!!!
Hood #3: Created her fair share of dishes, while she helped me review Justin Bonello's Cooked out of the Frying Pan.
Hood #4: Brought me a garden!!! It was his craft from gym – yup they do crafts there too!!!
Hood #5: Discussed the importance of a good ganache on a chocolate cake…
Hood #6: Spun a few yarns – she is so good at that!!!
Hood #7: Spent more hours than anyone crafting away!!!
Hood #8: Is into everything…
Nothing is safe…
Well except the father person, who is loved and adored!!!
That's us!!! Hope you have a fabulous week!!!