In a nutshell… HOT!!! Summer is here and school is almost out…
Kids are finishing up their year in dribs and drabs and it really was a week of getting lots of things done. Tie-dyes that I meant to do months ago…

And a glance at the sink about sums up our week, lots of important things got done…


There was time to swim…


And time to climb…


And plenty of time to read…


Time to chill…


And time to paint…


Time for houses…

And something else… though I am not sure what!!!


Even time for chores…


There was time for very cute friends…
And watermelon…


And ships and shipping…


And hide-and-seek!!!


And other friends..


Yup, she would find it!!!


There was time for art…


And even self portraits…


There was time for tea parties…

And time for cooking…


And more cooking…


And more painting…


This little butterfly has to be my offering of the week:


Or maybe these that arrived next to my lap top!!!


And time for the library!!! YAY!!! I think I may be over achieving in the "getting to the library each week department…" long may it last – everyone is happier for it!!!


We had a Richard Scarry revival:

So our book of the week has to be: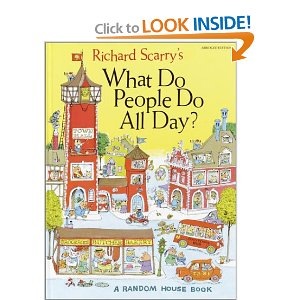 And this is what the Hoods got up to:
Hood #1: Is building flying machines by the dozen…


Hood #2: Is all about the chemistry uses crates of baking powder in the name of science!!! Note to mother person get this guy to the glasses repair man this week, their is only so long a child should have to walk around with a bull clip on his glasses.


Hood #3: She is done with grade 3 and free to read and read and read for the next couple of weeks…

Hood #4: Went hunting with the help of a roll of masking tape… I am so glad he didn't ask me to peel that head gear off!!!
Hood #5: Is into family photo's right now…


If their is a family then he can photograph it…


Hood #6: Collected a ferocious beast…


And loved it forever…


Hood #7: This one all takes painting to a new level… or should I say a different level!!! Paint…


And ummm…


Paint?


Hood #8: Decided he would rather sprout teeth than sleep…


Poor guy, let me show you his cute feet instead…


And just in case you wonder about life with eight… this is what I wake up to in the mornings…


Just add three and I had the whole gang!!! Not often I think to catch them!!!


That's us – Hope you have a really fabulous week!!!