We have been on about Kalk Bay Books before and their wonderful story times. Well yesterday we headed for Saturday morning story time and the week before Christmas promised to be something special! This is what we found:
Enya and James and their mom telling us their story from their new book… This photograph of the book is from their website, click on the image to take you straight there.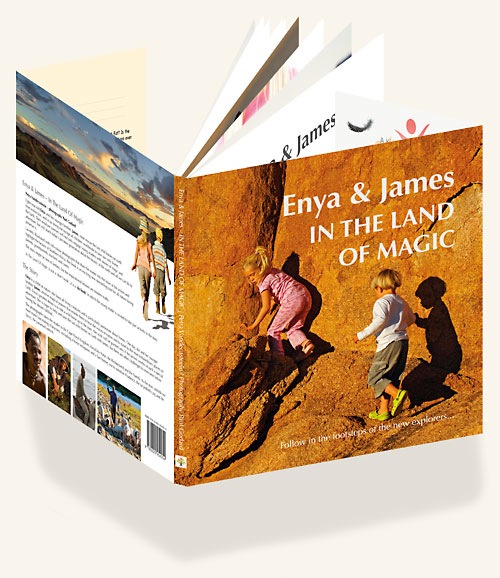 The bookshop was lined with beautiful photographs and as the story unfolded so real live artifacts were passed amongst the listening kids: An ostrich egg, some Springbok poo and an actual horses hoof.
Artifacts over and the magic began… the kids became totally immersed in the magical story…
Oh what a fabulous book, not just drawing kids into the world of nature but there are places to draw and places to make your own contributions within the book and I can imagine this book would be well-received by any child. I love that is is local – what a nice change to have a brilliant book that our kids can relate too!!! I know it went straight onto my kids wish list!!! They have a great website: Kids of Nature. I love the Travel Story Pages that list places to go and things to do in the wilder parts of where we live. There is a contact page where you can order the book, and it includes a list of local places that the book is available.
Meanwhile one us remained oblivious!!!
Two of us gathered some butterflies…
Not to mention I had to take home a crocodile and a lion with a very loose tooth!!! Now a trip to Kalk Bay wouldn't be complete without a trip to The Ice-Cafe…. So gathered up my wildlife and down the road we went…
And let's see who was having such a good time they couldn't stand still enough for a photograph!!!
There you go a Saturday Spot of note: Thanks to Kalk Bay Books, Kids of Nature and The Ice Cafe.
And I am not paid to say such nice things about any of these folk, I say them because they are refreshingly true!!!