From A glorious winter… well call it Indian summer, the days are glorious and alas everyone seems to have some sort of bug lurching through their system. Well the kids are lurching the bugs are just fine, thank-you very much!!! The moral of the story: "When you do too much you will crash and burn…" so we are cutting back… and scaling down and reading more stories in sunny spots and ignoring the world as much as we can, until the coughs and splutters move on to other more exciting little bodies.
Firstly the Calendar Collection:
Here is our weekly picture celebrating Hood #8, and he just loves finger puppets…
And here are our links for the week:

24 June: U.F.O. Day

25 June: Eric Carle's Birthday (1929)
25 June: George Orwell's Birthday (1903-1950)

26 June: Bicycle Patented (1819)

26 June: Toothbrush Invented (1498)
26 June: Chocolate Pudding Day (United States).
Just in case you need help celebrating… eHow will tell you how!!!

27 June: Helen Keller Born (1880)
27 June: Happy Birthday Song (1859)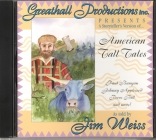 28 June: Paul Bunyan Day

28 June: Peter Paul Rubens (1577-1640)

28 June: WWI Began (1914)

That's Us – Have a Good Week!!!