He is back for the final performance in this series: Eton Mess.
Just in case you are not familiar with this famous dessert – it is a kind of a smoosh of meringues, cream and berries – and Hood #6 has seen other celebrity chefs perform this on BBC Food and it is in one of his cook books: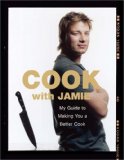 Meet the Players:
6 Eggs
300 g Castor Sugar (basically 50g per egg white if you want to makeless- but why?).
Cream
Strawberries.
Play the Game:
Get your friendly adult helper to separate your eggs and then beat the whites;
Beat until they are stiff.
Measure out your castor sugar;
Add one Tablespoon of sugar to the beaten whites (and beat a bit more).
Place the rest of the sugar into the egg mixture, and beat and beat and beat…
Stop and taste a little bit, if you an feel the sugar crunch between your teeth it isn't done enough…
It must be smooth, really, really smooth.
Put blobs of mixture onto the greased baking tray.
Place in a slightly warm oven (about 140 degrees Celsius) for about 45 minute to an hour, depending on how crisp or munchy you like your meringues.
Take a break, while you wait.
While you are waiting eat your strawberries…
Not really!!! Chop them up roughly.
Beat your cream and stop when its fluffy and light, before it becomes stiff.
Take the meringues from the oven and cool.
Roughly break the meringues into a big dish.
Scoop cream all over it and roughly mix.
Sprinkle strawberries on top;
Actually, sprinkle strawberries all over it.
How's that!
Worth the Wait.
Yum, yum, I am done!
Mess, Schmesh, Moosh, Smoosh.
Bon Apetito!
If you want to skim back through The Celebrity Chef Series then check:
Celebrity Chef (Part 1): Marshmallow Surprise.
Celebrity Chef (Part 2): Caramel Carrots.
Celebrity Chef (Part 3): Smoothies.
Celebrity Chef (Part 4): Hot Dogs from Scratch.
Celebrity Chef (Part 5): Banana Custard.
Celebrity Chef (Part 6): Potato Wedges.