A Couple of our readers have asked us how we use our calendar posts for school. These posts began, and have grown, simply because it was interesting to see what events were occurring on a particular day. We don't celebrate everyday – but we could!!! At the beginning of each month we print out a new calendar. Then we read through the blog post and pick the days that we would like to celebrate. We write those days out onto our calendar and pop the calendar onto the fridge.

Click on the image, it will open in a fresh tag… print it using landscape mode and colour away!!!
Click on the image, it will open in a fresh tag… print it using landscape mode and colour away!!!
1 June: Donut Day.
2 June 2012: The Queen's Diamond Jubilee.
2 June 1896: Radio Patented.
3 June 1965: First U.S. Space Walk.
4 June: Aesop's Birthday
4 June 1896: First Ford built.
5 June 1783: First Hot Air Balloon Flight.
5 June: Gingerbread Day.
5 June: Richard Scarry's Birthday.
5 June: World Environment Day.
6 June 1944: D-Day.
6 June: Yo Yo Day.
8 June 1867: Frank Lloyd Wright.
8 June: World Ocean's Day.
9 June 1934: Donald Duck's Debut.
9 June 1672: Peter the Great Born.
10 June: Ball Point Pen Patented.
10 June: National Iced Tea Day (U.S.A.).
11 June 1770: Great Barrier Reef Discovered
11 June 1910: Jacque Cousteau's Birthday
11 June: E.T. Movie premiered.
12 June 1929: Anne Frank's Birthday
13 June 1865: William Butler Yeats Birthday (1865 – 1939).
14 June: Flag Day
14 June: World Juggling Day
15 June 1215: Magna Carta Signed.
15 June 1752: Benjamin Franklin's Kite Experiment 1752.
16 June 1976: Youth Day 1976 – South Africa.
16 June: Father's Day.
16 June: National Fudge Day
17 June 1898: M.C.Escher's Birthday.
18 June 1815: Napoleon defeated at Waterloo.
19 June 1846: First Organized Baseball Game in New Jersey.
19 June 1978: Garfield's Birthday.
20 June: Bald Eagle Day.
20 June: International Picnic Day.
22 June: National Eclair Day.
24 June: U.F.O. Day
25 June 1929: Eric Carle's Birthday.
25 June 1903: George Orwell's Birthday (1903-1950)
26 June 1819: Bicycle Patented.
26 June 1498: Toothbrush Invented.
26 June: Chocolate Pudding Day (United States).
Just in case you need help celebrating… eHow will tell you how!!!
27 June1880: Helen Keller Born.
27 June 1859: Happy Birthday Song.
28 June: Paul Bunyan Day
28 June 1577: Peter Paul Rubens (1577-1640)
28 June: WWI Began (1914)
29 June: Camera Day
30 June: Meteor Day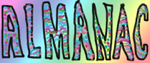 If you would like to now more about how we use our calendar for school as a fabulous resource of famous people and events then do pop over to the Almanac page for an explanation… Meanwhile, we hope you have a joyful June!!!