So today is Pancake Day or Fat Tuesday or Shrove Tuesday, whatever you call it people round the world will be eating pancakes… and I for one say: "Let's join the crowd." Here is a fellow enjoying his pancakes :
We eat pancakes almost daily they are quick, they are easy and they are fun. Pancakes are a life skill and there is no reason why kids can't at least make the mixture, even if they are still too little for standing near a hot oven plate.
Plain Pancakes:
Our standard pancake mixture comes from: Who else but James and his Ministry of Food: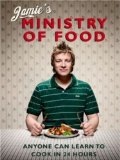 We love the whole pass it on part of this book so let's pass on the pancakes – so easy it's unforgettable.
Meet the Players:
1 cup of self raising flour – for nice thick ones.
1 cup of milk
1 egg
1 pinch of salt
Play the Game:
Zap this in the blender: grrrrrrrrrr. Melt some butter in a pan, pop spoonfuls of batter into the pan, when the batter's bubbles pop turn your pancakes for a about another half minute and you are done. We mostly double it up for satisfaction and triple it up for a feast.
You can serve them plain, yum, or you can add a few addables. Usually fruity things: Berries or bananas, we've also used pineapples and just plain chopped apple – really good! Pop them in the blender and zap it quickly so that whatever you add in is mixed through but still slightly chunky. And cook them just like the plain ones. We have also added little slivers of bacon to the mix and then cooked them – topped with good syrup – heaven!
Puffy Pancakes:
But, sometimes just the thought of standing round a hot plate and flipping pancakes gives me fatigue. Have no fear because then it is time for the wonder of Puffy Pancakes. You bake them in a muffin pan – no work and super quick. We have been making these for years because they are so instant and accessible, they are brilliant to serve anywhere anytime pancakes – breakfast, brunch, tea or dessert. These can look fancy and shmancy or just plain and simple.
Meet the players:
1 cup of flour
1 cup of milk
6 eggs
1/2 a cup of melted butter.
Play the Game:
Put all your ingredients into the blender and zap away.
Grease your muffin pans and pour the mixture into them (this mixture makes 24 easily).
Pop them in the oven at 200 degrees celsius (400 degrees fahrenheit) for about ten minutes. They will puff up impressively, gloriously, wonderfully. And if any survive the initial grab then you can serve them with any number of toppings.
We usually drizzle ours with honey. But sugar and cinnamon; berries and cream; jam and cream; melted chocolate and cream (like a little eclair – heaven!!!); cream – just cream – I think you may understand by now, that nice as these are quick and plain they are screaming cream – and who am I argue with a puffy pancake.
If you are of the more savory bent, then think mini quiches and add any toppings that you would add to a quiche. These I usually add into the mixture before I bake them. We have added: finely chopped spinach and feta; bits of bacon; three cheeses: cheddar, mozzarella, parmesan; herbs and cream cheese; thinly sliced baby tomatoes and mozzarella. Keep thinking because the possibilities are endless.
I have to say opinion's are unanimous puffy pancakes are the best thing since, well since forever!!! Give them a try, but you may never look back and you may never make pancakes in a frying pan again.